Up-and-coming accountancy professionals at regional firm Milsted Langdon's offices are jumping for joy after achieving passes in their recent exams.

Some 23 trainees from across the firm's offices in Bath, Taunton, Yeovil, Bristol and London received a pass mark and can now take the next step towards qualification.
Accountancy trainees have to undergo months of study and career experience to complete their qualifications by passing challenging exams set by some of the UK's most prestigious professional bodies.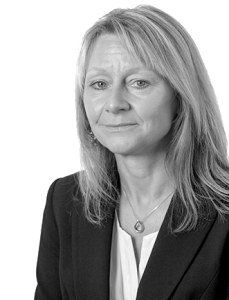 Milsted Langdon, which employs 22 partners and around 230 staff, has a long-standing commitment to train and develop the next generation of accountants and supports a wide range of graduates, school and college leavers in obtaining qualifications.
Thanks to this support, a number of its trainees have gone on to become partners and managers in the firm.
Milsted Langdon people partner Rachel Hotham, pictured, said: "We have been blown away by the success of our trainees and team.
"They have continued to study hard alongside the support they have delivered to our clients during this challenging period.
"I would like to congratulate everyone who has recently passed – we can't wait to continue watching them thrive as they complete these important qualifications.
"We are very proud of our history and the assistance we have provided to so many accountants over the last 30 plus years."