Chancellor Kwasi Kwarteng presented his mini-Budget in the House of Commons this morning against a backdrop of high inflation, soaring energy bills and an economy which, according to the Bank of England, could already be in recession.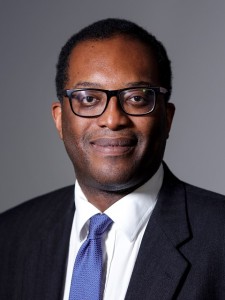 Key points announced by Mr Kwarteng, pictured, were:
Chancellor says a new approach for a new era is required – turning "vicious cycle of stagnation into a virtuous cycle of growth".

This will include reforming supply side of the economy, maintaining a responsible approach to public finance and cutting taxes to boost growth.

Total cost of government's energy package expected to be £60bn for the six months from October.

Current planning system for national infrastructure is too slow.

Disposal of surplus government land to be speeded up to boost housebuilding.

New 'anti-strike' measures to be introduced to maintain essential services affected by industrial disputes.

Cap on bankers' bonuses to be scrapped.

Creation of new investment zones with accelerated tax reliefs on buildings, plant and machinery. Discussions already started with West of England among other areas to introduce these and "unleash the power of the private sector".

Next year's planned increase in Corporation Tax from 19% to 25% to be scrapped.

Planned rises in alcohol duties to be scrapped and help for small breweries.

VAT-free shopping for tourists to be introduced.

Cut in Stamp Duty taking 200,000 people out of paying the tax.

1.25p cut in National Insurance announced in April to be reversed from 6 November.

45% rate for earnings over £150,000 to be abolished.

Cut in Income Tax from 20% to 19% from next April.