Trade and investment minister Lord Livingston has been given a glimpse of the innovation and global ambitions of specialist software firm SciSys on a visit to its Chippenham headquarters.
The firm, which develops bespoke IT services and integrated systems in a range of sectors including space and defence, is looking to grow its international footprint and has recently starting working with UKTI plans to grow sales in China.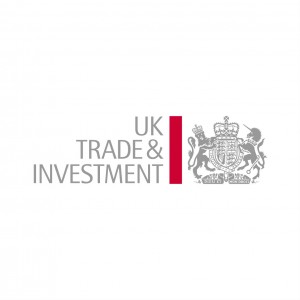 It employs nearly 430 staff across its sites including its head office in Chippenham and satellite offices in Bristol and Reading and three bases Germany.
SciSys was one of four Wiltshire companies with international growth plans visited by Lord Livingston during a day-long visit – his first to the county.
SciSys chairman Dr Mike Love said: "For leading-edge technology businesses support from the UK Government is vital.
"At SciSys the long-term investment by the UK Government in the UK National and the European Space programmes has been pivotal to our success and has led to many positive spin-offs.
"The motivational impact on young engineers from participating in these programmes should not be under estimated. As a nation we cannot hope to succeed on the international stage in the 21st century if we do not foster and encourage the development of our talent for innovation."
The other firms visited by Lord Livingston were waste recovery specialist Tetronics International in Swindon, bespoke furniture business Canburg in Devizes and appliance innovator Dyson in Malmesbury.
Lord Livingston said: "I've been hugely impressed by the innovation and ambition I've seen in Wiltshire. British products and services have a strong appeal around the world, and the heritage and expertise of companies in the South West make a great contribution to the UK brand.
"By working with companies like Tetronics, Canburg, SciSys and Dyson, we want to inspire other South West companies to grow their international customer base. Expert trade advice and support from UK Trade & Investment is available to all companies to start them on the path to exporting success."
UKTI deputy regional director Jason Carter added: "We were only able to show Lord Livingston a fraction of the export success generated by businesses in this region but we are very grateful that he took the time to come and see some of what the South West has to offer the rest of the world.
"Almost any business has the potential to start exporting but many need the support and confidence to do so. UKTI South West continues to offer expert advice and guidance to experienced and novice exporters, whether they are small, mid-sized or large businesses, so I would urge the region's businesses to get in touch and find out how UKTI can help."
To find out more about UKTI's wide range of support and services in the South West, visit www.ukti.gov.uk or call 0845 60 60 969.