A financial planner with Bath law firm Mogers Drewett has become one of just 35 professionals in the UK to gain a specialist accreditation from family law professional body Resolution for divorce work.
Daniel Gornall, pictured, is already a Chartered Financial Planner, Fellow of the Personal Finance Society and an Associate Member of Resolution.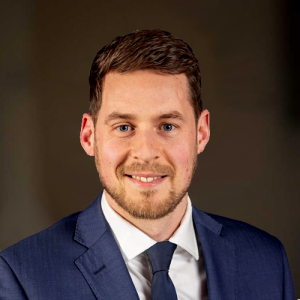 A specialist in pensions in divorce, Daniel works as a financial neutral and coach in all forms of the divorce process and regularly works alongside the Mogers Drewett family team to create positive outcomes for clients.
Daniel said: "I'm delighted to have been awarded the Resolution specialist accreditation, which after several years of hard work makes me one of the few financial planners in the UK to hold the qualification.
"I look forward to continuing to work alongside family lawyers and their clients as a financial expert in divorce work."
Mogers Drewett family partner and head of department Rebecca Silcock added: "Having Daniel as part of our team and now with this specialist accreditation means we can offer our clients a truly specialist service that will ensure they achieve a swift resolution in relation to finances and pensions."
Resolution is a community of family law professionals working with families and individuals to resolve issues in a constructive way.
Mogers Drewett employs nearly 100 people across its offices in Bath, Wells and Sherborne, providing a full range of legal services for businesses and individuals.