Three lawyers at regional firm Mogers Drewett have been promoted – one to partner and two to senior associate – as it starts its new financial year.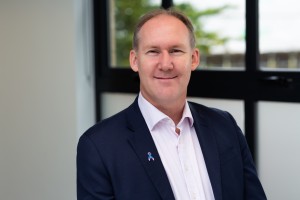 Former senior associate John Osman, who joined the firm's litigation and dispute team last year, has become a partner while Jenna Allsop and Simon Walker are now senior associates.
John, pictured right, who is based in Mogers Drewett's Wells office, was previously head of civil and commercial litigation at Bristol firm Lysander Law.
He has considerable experience in both commercial and property disputes, but also works with clients dealing with disputed Wills, trusts and estates.
The litigation and dispute team has gone from strength to strength over the past year and is currently recruiting for another member.
Jenna, pictured left, is a member of Mogers Drewett's commercial property team in its Bath office and has particular experience in landlord and tenant transactions, while family solicitor Simon Walker, pictured below, will continue to grow the family team's presence in its Sherborne office in his new role.
Mogers Drewett was formed in 2014 through the merger of single office Bath firm Mogers and Somerset and Dorset firm Dyne Drewett. Both companies could trace their histories back to the 19th century.
Today it employs nearly 100 people across its offices in Bath, Wells and Sherborne, providing a full range of legal services for businesses and individuals.
Managing partner Sean McDonough, who took up his role in January, said: "I am delighted that we are starting our new three-year growth plan with three promotions.
"John, Simon and Jenna have continuously shown their commitment to exceed their clients' expectations and I am proud to have them as part of the Mogers Drewett team."