Law firm Mogers Drewett has shown its support for the vital work of Bath Rugby Foundation by becoming a member of its 1st XV Club.
It is among 15 businesses and individuals to have joined the club since it was launched ahead of the 2018/19 season.
Club members make an annual donation to the charity of either £7,000 or a gift in kind to the same value.
So far more than £100,000 has been raised for the foundation, Bath Rugby's charity which empowers vulnerable children and young people in Bath and North East Somerset who find themselves in circumstances that mean they are not able to access consistent support or quality opportunities that will allow them to thrive, due to economic deprivation or disability.
The foundation uses the values of rugby to inspire young people to create a healthier, positive future for themselves, focusing on improving education, employability and inclusion.
Mogers Drewett said it has made the pledge of support after realising more than ever before that young people in Bath, where it has its largest office, need life-changing help.
While the past year had been tough for everyone, for Bath's young people already at risk of not being in education, employment or training it was even more of a challenge, the firm said.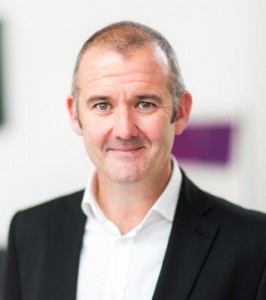 Mogers Drewett employment partner Sean McDonough, pictured, said: "We have supported The Bath Rugby Foundation over the years with bikes rides and other activities but at a time when lots of companies are unable to continue their charitable support, we have taken the decision that it is more important than ever for us to support those most vulnerable in our community and so we are delighted to join the 1st XV."
Commercial partner Tom Webb added: "We urge any local business that are able to provide support to get in touch with the team at the foundation and see what a difference they make to young people's lives."
Bath Rugby Foundation corporate fundraiser David Trick said the 1st XV Club had been a major stream of support for the foundation as it sought to grow the charity in order to meet a need that was only likely to increase post pandemic.
"The fact that 20% of children in Bath are living in poverty is well documented. Twerton West is in the top 10% most deprived areas in the UK and Whiteway is in the bottom 1% in the country in its provision of education and training for children and young people.," he said.
"Bath Rugby Foundation is needed now more than ever to bridge the gap between the poorest and most affluent areas and to help build a positive, supportive community in Bath and North East Somerset.
"Having the support of an esteemed business such as Mogers Drewett means so much to us, as it enables us to offer quality support and opportunities for the young people within our community."
Mogers Drewett provides a comprehensive range of legal services for individuals and businesses across its offices in Bath, Frome, Sherborne and Wells.
Other 1st XV Club members include Bath's Apex and Queensberry hotels, law firm Royds Withy King, financial planning group Fidelius and currency exchange firm Link FX.