Bath fintech firm i4C Technology, which has become a market leader in digital cashflow modelling just two years after launch, is predicting further growth after being acquired by a major specialist software company.
i4C Technology was founded in 2017 by Bath-based serial entrepreneur Mark Harman and provides financial planning software tools and cashflow modelling software to advisers.
Following its acquisition by Kingston upon Thames-based Intelliflo for an undisclosed sum it is looking at more expansion and a move into overseas markets as regulatory pressures grow.
Its success has partly been driven by Europe-wide Mifid (Markets in Financial Instruments Directive) II and similar regulations.
Its tools have been developed by an experienced team of financial services experts and technologists to help financial advisers easily create simple or complex personal cashflow plans for clients in an engaging and informative way. They also enable planners to discuss and clearly demonstrate complex scenarios with clients.
Intelliflo executive chairman Nick Eatock said i4C's cashflow modelling tools were a 'seamless' match for its own systems, and the acquisition represented part of the company's plans for 'international expansion.'
He said: "i4C Technology's cashflow modelling application interfaces seamlessly with our Intelligent Office business management solution to provide a powerful suite of tools to support advisers' financial and tax planning conversations with clients.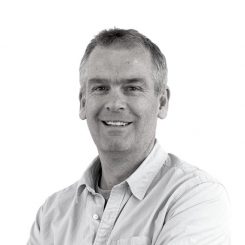 "The combination of i4C and Intelligent Office means advisers can discuss and model options with clients in real time, helping clients to make informed financial choices.
"We believe the i4C cashflow modelling tool, combined with Intelligent Office, delivers the most powerful solution on the market for UK advisers and will be a key building block in delivering Intelliflo's planned international expansion."
Among i4C's product advisory board members is Jon Rolfe, a partner at Bath-based Epoch Wealth Management.
i4C CEO Mark Harman, pictured, said: "This is a really exciting step for i4C Technology and our cashflow modelling application. Our team has worked closely with Intelliflo over the last 18 months and throughout we have been impressed and inspired by its client-focused technology, strategy and culture.
"Combining forces will provide the investment, resources, knowledge and reach to make i4C the predominant cashflow modelling application in the UK as well as supporting Intelliflo's expansion plans.
"We are very confident that this is great news for current and prospective customers, whether using i4C through the iO Store or directly with us, and we are keen to get going on the next stage of the business' development."