Two more contracts have been won by Actual Experience, the Bath-based advanced analytics firm, for its ground-breaking Business Impact Assessments, which help businesses introduce new ways of working ushered in by the pandemic.
Actual Experience described one of the unnamed clients as a leading global food and beverages business while the other is a channel artner, which will use it across its own organisation.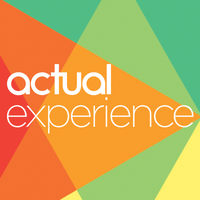 This will help it plan its hybrid workplace strategy while also providing a powerful reference as it sells to its own customers, Actual Experience said.
The two firms have more than 100,000 employees globally between them.
The firm, which was founded 11 years ago following a decade of cutting-edge research at Queen Mary University of London and later relocated to Bath, is on a mission is to make the digital world work properly for everybody, everywhere, all of the time.
It introduced its business impact assessment (BIA) in response to major changes in employment methods caused by the pandemic.
Under the terms of the two new contracts, Actual Experience will analyse the channel partner's and the customer's digital workplace in order to quantify the opportunity each has to accelerate their people, planet and business agenda through the improvement of their digital workplace.
In this way, the BIA is designed to establish the economic rationale for the Channel Partner to move to a continuous improvement (CI) contract – an ongoing use of Actual Experience's analytics to help the organisation improve its digital workplace.
Actual Experience said the orders represented two of a growing number of direct sales and channel partner sales opportunities it was currently targeting in a market that had grown from 4m to more than 12m since January.
Actual Experience CEO Dave Page said: "I am delighted to report continued momentum with these two further new business wins with global blue-chip enterprises, both of which provide validation of the quality and relevance of our technology offering.
"It is significant that a Channel Partner has chosen to deploy our software in its own business, and I am pleased to report that both projects are now active and measuring data.
"These new business wins demonstrate our land-and-expand business model and our ability to attract and retain large global blue-chip customers.
"Since the pivot to the professional services model we have landed four new contracts, the first of which has recently transitioned to a CI, and we are working with all of our new customers to secure similar transitions to larger CI contracts."