Fast-growing Bath-based national veterinary group Independent Vetcare (IVC) is set for further expansion following investment by US and UK equity investor Summit Partners.
Summit has bought out August Equity, which backed IVC's launch in 2011 when three veterinary companies in Bath, Bristol and Hertfordshire merged. It has since taken on more than 40 groups, growing its number of sites from 20 to more than 100 employing more than 250 staff.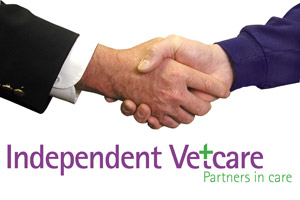 Profitability has increased fourfold under August's ownership. According to one report, the deal could be worth around £100m.
August Equity partner David Lonsdale said: "IVC has been a very successful investment for our funds and this is testament to the drive, talent and dedication of the management team and staff."
IVC enables local vets' practices to retain their independence while centralising administrative functions and support services at the group level, allowing vets to focus on delivering high-quality care.
Chief executive David Hillier, who joined IVC with experience in the dental sector having headed ADP Dental Company, said: "A top priority at IVC is supporting our vets and nurses, enabling them to put patients first and deliver excellent care.
"Summit is committed to working with us to continue promoting our values, and providing the best support and service for our practices as we grow IVC. Along with a strong alignment in philosophies, Summit brings great resources and deep expertise in healthcare. We couldn't be happier with this partnership."
Summit Partners principal Thomas Tarnowski, who has joined IVC's board, added: "Offering vets the most attractive model in the industry, IVC has tremendous growth potential as increasingly more practice owners seek ways to maintain clinical autonomy, while gaining the benefits of joining a larger organisation."
Summit Partners managing director Dr Craig Frances, who has also joined IVC's board, added: "Over the last three decades, Summit has helped build numerous industry leaders in the healthcare sector.
"IVC shares many of the same characteristics of these successful businesses, especially its client-centered approach to both clinicians and patients and its focus on delivering high-quality care at an affordable cost. These qualities, combined with the dedication and talent of its employees, positions IVC for continued success."
Summit, which specialises in tech and healthcare businesses, has offices in London, Boston and Menlo Park, California.