West of England impact investor Bristol & Bath Regional Capital (BBRC) is to expand its homes division to finance 1,500 quality new homes for key workers across the region by 2028.
The move, which follows an equity investment in BBRC from London-based specialist impact investor Zamo Capital, will help it build on the success of its involvement in the 161 mixed-tenancy Elderberry Walk at Southmead, Bristol, pictured.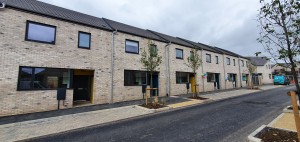 The development has been championed by the World Economic Forum for its approach to bringing quality, relevant and affordable housing for key workers and low-income residents.
The investment – details of which have not been disclosed – also comes in the midst of the worst national housing crisis for generations, with the median house price in England and Wales rising from around four times median salary in 1997 to nine times in 2021.
The situation is more acute in the South West where average house prices were 10 times the average salary.
For those in rented accommodation, the affordability crisis is just as harsh. Outside of London, workers typically spend 31% of their gross earnings on rent.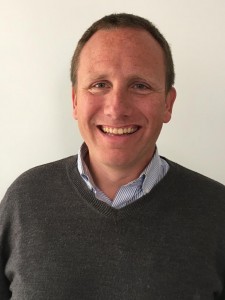 In the South West this is 36% and in Bristol it is 42%. BBRC chief executive Ed Rowberry, pictured, said: "We are delighted to have not just the investment from Zamo Capital, but also the hands-on advice and counsel from some of the smartest and most experienced impact investors in the market."
Zamo Capital founder and managing partner Jim Roth added: "What's impressed me about the BBRC team is their genuine commitment to impact, alongside deep local knowledge and networks which they have leveraged to generate and execute on commercially attractive real estate deals."
Existing deals completed by BBRC's homes division have created key worker housing close to employment hubs, such as hospitals, universities, and schools.
These have been built with a strong focus on quality and energy efficiency and have been managed to the silver standard or above of the Bristol Ethical Lettings Charter.
BBRC is the West of England's first home-grown, place-based impact investor and is focused on unlocking funding and support for purposeful businesses, charities, housing and social enterprise.
Its place-making approach means that investment is channelled into the region's economy, bringing social, economic and environmental benefits, which it believes creates a healthier and more resilient local economy.
Zamo Capital's investment is made on behalf of its client Big Society Capital.