New hires at regional accountancy firm Old Mill are up by more than a third on last year as it continues to shrug off the impact of the pandemic with strong growth.
The firm, which has offices in Melksham, Wells, Yeovil and Exeter, took on a record number of trainees last year and is on course to recruit even more this year while also hiring staff for a number of other roles across the business.

In total it welcomed 15 new starters this week, meaning it has increased new hires by 34% on last year.
Among those joining are 10 trainee accountants from various colleges, schools and universities across the UK, along with Mia Caines, who joins as a trainee accountant after a varied career in equine in the UK and the US, as well as qualified accountants Miles Beczkowski and Andrea Bowden.
Client manager Sarah Worrell and bookkeeper Stephanie Lipton are also among the new arrivals. Another new joiner is Matt Jeffery, whose previous role was as manager in global accounting firm PwC's financial services audit practice.
Matt, a qualified ICAEW Chartered Accountant (ACA), said he was attracted to Old Mill because the firm "jumped out at me due to the variety of industries they support, as well as the direct impact they have on owner-managed businesses".
The graduate trainees include Charlotte Wyatt and Libby Connaughton who are both keen sports players.
Charlotte played ice hockey for the Newcastle Wildcats while studying Business Management at Newcastle University while Libby has an Accounting and Finance Degree from the University of Winchester, but also runs a polo yard and is an experienced groom for professional polo players.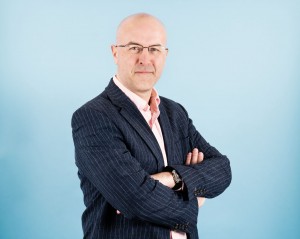 The school and college leavers include Lewis Bolland and Jessica Horsley, who have previously done work experience with the firm.
Old Mill managing director Ian Carlson, pictured, said: "I am delighted that Old Mill continues to buck the trend in terms of ongoing recruitment – we had a record trainee intake last year and are on course to beat that record this year.
"However, it isn't just trainees. We continue to recruit at all levels, and indeed, during the pandemic we have recruited at senior levels, including directors and senior managers, and across a wide range of specialisms, including financial planning, tax and VAT."
Old Mill's recent senior appointments include Len Dean, who joined as senior VAT adviser in June, Stephen Martin, who was appointed senior tax adviser in May, and senior tax specialist Marketa Pasova, who was the first employee to be recruited completely remotely and works from home full time.
Ian added that, as a people business, the ongoing recruitment and development of its people was essential to Old Mill's future success, which was why there was an open-door policy when it came to recruitment.
"Our clients trust us to provide the services they need, to the highest possible standard – and that is only possible by having great people.
"So, in contrast to some organisations, we don't limit ourselves based on budgets – if we meet someone good, we will get them in."
However, recruitment was just one element of being a great people business, Ian said. Retention of those people once they have joined was even more important, adding that he liked to think Old Mill, which employs nearly 300 staff who work with its 5,000-plus clients, was 'first class' at this.
"We offer ongoing training – including towards a variety of professional qualifications – great career development opportunities and a wide range of benefits, including the ability to work flexibly and an extra day of holiday on your birthday.
"We also encourage all our staff to engage with the Old Mill culture and get involved in office life – whether that is virtually or in real life – and each Old Mill office is actively engaged in the local community, helping support charities and other causes."
Pictured: OId Mill's recent joiners taking part in a virtual induction