Bath's hospitality industry will continue to grow against the national trend this year, with more rooms, more visitors and more high-profile deals, according to new research.
The city will benefit from the growing trend for 'wellness' short breaks, which are forecast to reach record levels in 2018.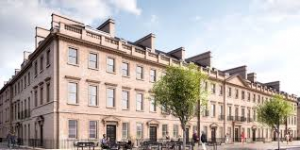 And as the gateway to the Cotswolds, Bath could find itself an increasingly popular stopping off point for the growing number of visitors seeking cycling, riding and other active leisure pursuits during their holiday.
National property agency Colliers International, which has produced the report, also predicts Bath's hotels, restaurants, bars and tourist attractions will benefit from the weak pound and low interest rates, which will attract visitors as well as potential buyers looking for new investment opportunities.
Peter Brunt, pictured, a director in Colliers International's Hotels Agency team, said: "I am confident that Bath [along with] the Cotswolds will continue to punch way above their weight in 2018.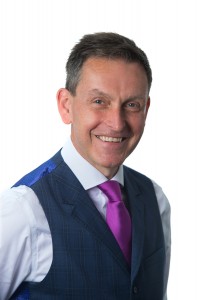 "Booking.com identifies 'wellness' as a strong growth area, with more people than ever expected to unwind on a health and wellbeing trip in 2018.
"Clearly Bath, as a renowned spa town, and the Cotswolds, with its super abundance of serendipitous sports, leisure and outdoor pursuits will both score highly on many people's wish-lists."
Peter added that water sports enthusiasts, cyclists, walkers, riders and drivers were particularly well catered for in the Cotswolds.
"And when they have enjoyed a good hike, hack or hill climb there are of course any number of picture-postcard, Cotswold stone pubs and top-quality hotels to warm and refresh themselves," he said.
"While London will continue to boss in terms of big city, bright lights and bustle, the Cotswolds offers a clear contrast for those looking to get away from it all."
Peter, who has sold around three dozen pubs, bars and restaurants across the region in recent years, recognises that uncertainties over Brexit will have an impact on the sector, along with rising inflation and higher labour costs as many European hospitality workers opt to leave the UK.
"Nationally, commentators are predicting something of a slowdown through 2018 with a gradual easement in the rate of growth," he said.
"UK and global economic factors helped keep the local sector buoyant through 2017 and although we are also sensing a note of caution creeping in as businesses re-position themselves for 2018, we know from long experience that Bath and the Cotswolds are among the most resilient visitor destinations in the UK."
The predicted national slowdown is partly due to a steep increase in the number of rooms available – with almost 20,000 expected to come on stream in 2018 increasing supply and impacting prices.
Bath is among the cities expected to significantly increase its capacity this year with the 166-room Hotel Indigo, pictured above in an artist's impression, and 148-bedroom Z Hotel due to open.
Peter Brunt added: "The Cotswolds has benefitted from extraordinary national and international factors – but the backdrop to its ongoing success is its own rich history, dazzling heritage and superb locations.
"While its Area of Outstanding Natural Beauty status continues to attract visitors, the top-performing retail centres of Bath, Cheltenham and the Bicester Village designer outlet further widen the region's appeal.
"The region offers an immense array of leisure activities which will continue to factor in, attracting new generations of visitors."
Colliers head of UK Hotels Agency Julian Troup said that increasing demand for UK provincial hotels opportunities was emerging from a diverse range of buyers.
"Buyers in 2018 will include international investors, who are attracted by weaker sterling; private purchasers, enticed by the benefits of a lifestyle opportunity; to corporate investors who are on the lookout for favourable returns and real estate alternatives," he said.
"As long as the ensuing Brexit negotiations do not impact negatively on consumer confidence, and consequently the UK economy, we anticipate no material changes to the level of UK transactional activity during 2018."