Media planning and buying agency Mostly Media is celebrating opening a second office to cover Scotland and the North of England and landing a major new client.
The agency, which buys advertising on behalf of its clients on TV, digital, press, out of home, cinema and radio, recently launched Mostly Media North following 18 months of sustained growth.
Based in Edinburgh and headed by former broadcast director of Mediacom Scotland Sean Japp as managing director, Mostly Media North is offering clients access to an independent media planning and buying service.
Mostly Media, based in the Glove Factory Studios at Holt, near Bradford On Avon, has also been appointed by MyOptique Group to plan and buy broadcast advertising for its Glasses Direct brand, the UK's leading online prescription eyewear retailer.
Founded in Cirencester in 2004, Glasses Direct has massively disrupting the established UK eyewear market.
Speaking about the opening of Mostly Media North, Sean Japp, pictured below, said: "After spending my career to date working within some of the largest media businesses in the UK, I can see the market is crying out for an alternative option.
"An option that has the client's interests at the centre of every decision, an option that is free of share deals, contract rebates and layers of management. We aim to offer director-level service to all our clients combined with the flexibility and sharp thinking you only see in a lean business. It's been a long time in the planning and we can't wait to get started."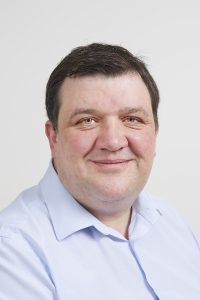 Mostly Media managing director Stuart Smith added: "I've known Sean for many years and his reputation as one of the best in the business is unrivalled. We are thrilled to be partnering him on this new venture and feel that together we can make Mostly Media North fly from the outset.
"It's an exciting time of change in the industry where we are all having to add more value and find new solutions, we can't rest on our laurels and this is an opportunity for Mostly Media to grow our footprint yet further."
He said the agency was also delighted to win the Glasses Direct broadcast planning and buying account.
"As a team we understand the worth of each broadcast element and put very simply, how TV can act as rocket fuel to an already hugely successful business."
MyOptique Group chief marketing officer Alan Moscrop added: "Stuart and the Mostly Media team have brought a hands-on, agile approach to our TV planning and buying strategy, which has been a good match to our TV advertising and
sponsorship activity this year.
"We look forward to working together in continuing to build the Glasses Direct brand across TV and other media opportunities in 2019."