Stone King chair Alison Allen has just achieved the impressive milestone of a quarter of a century at the Bath-headquartered law firm.
When she joined the firm it had just one other office in London but has since grown considerably and now operates nationally, with additional offices in Bristol, Birmingham, Cambridge, Leeds and Manchester.
The focus then, as it is now, was on the firm's work for the charity, education and private client sectors, although these days it also specialises in business & social enterprise and faith law. It is also top-ranked by independent legal guides Chambers and The Legal 500.
Here Alison, pictured now and when she first joined, looks back at the changes at the firm and the wider legal sector.
"I was five years qualified when I came to Stone King and my first child, my eldest daughter, was just one.
"What struck me about Stone King was the quality of the work and the high degree of professionalism, balanced with a friendly, supportive culture and a strong family focus.
"It wasn't easy being a professional woman with a family back then. Enhanced maternity leave wasn't around in the profession in the 90s and people just weren't looked after as much as they are now.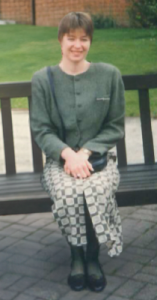 "Like many women then, I went back to work when my eldest daughter was 16 weeks old, which was very difficult.
"When I had my twins three years later, I managed to take six months off. Of course, it was still very hard working and caring for a young family – I can remember having to prepare 18 bottles of milk every day before I came to work.
"I'm so pleased that at Stone King women are now supported to take a year out on maternity leave, with paternity leave also very much the standard."
Alison said that juggling work and family was always a challenge, but there were additional hurdles for her at the time.
"When I started, there was quite a big recession and training contracts – or articles, as they were called in those days – were really quite difficult to get."
She trained at Bristol law firm Wards, where she was thrown in at the deep end and expected to hit the ground running. But, looking back, that was good experience, she says.
"There were, unfortunately, some men who, when they found out I had a family, would say things like 'Oh, I didn't know you had a family, I thought you were a career woman'. There was an assumption there, an assumption that I couldn't have both."
In her previous firm she was often mistaken for a secretary and once had someone assume her male trainee was her manager.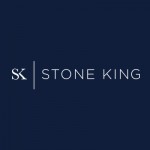 "For a long time in my career I was the only woman in a lot of meetings and, as I became more senior, I felt very strongly that it was part of my duty and responsibility to change that," she adds.
"I've tried to be a voice for women in particular."
As well as being Stone King's chair, Alison is head of the firm's private client sector, advising on general private client matters, including inheritance tax, trust drafting and administration and wills.
She also specialises in advising older and vulnerable clients and their families and carers, something she particularly enjoys.
"I think it's because I like looking after people," she says.
"For some of our older clients who've got nobody else, we are the only people in their corner. We can make a real difference to somebody's life and we can really make sure they're looked after. I like doing that."
Alison also enjoys the estate planning and will-writing work.
"To do this well we have to understand the complexities of tax, of course, but we also need to appreciate what is important to our clients.
"Some people think a will is just a piece of paper – it's not. It's the last communication you have with your loved ones.
"We aim to give our clients peace of mind and confidence that those they care about will be taken care of."
A lot has changed in the legal sector since Alison trained as a lawyer, not least people being able to smoke in the office, no computers and a mountain of paperwork and post.
These days, technology has benefitted clients who aren't able to come into the office. It also means the days of being surrounded by papers are long gone.
There have been societal changes too, with law firms, like wider society, recognising the importance of diversity, equity and inclusion (DE&I).
"At Stone King, it's become the norm to accept that it is the responsibility of those leading to implement changes," Alison says.
"Even though we've got a way to go, as an organisation there's a real commitment to getting there.
"I'm pleased and proud of the fact that DE&I has become central to everything that we do.
"We're also involved in several projects and initiatives that aim to diversify the legal profession and provide more opportunities to people from low-income and other under-represented backgrounds, such as our partnerships with Bright Network, Tutors United, our participation in the 10,000 Black Interns scheme and the fact that we are a Disability Confident Employer.
"I also think our apprenticeships are fantastic. They're one of the best things that have happened to enable people to come into law and feel like there's a route through for them."
With Stone King continuing to enjoy further growth, the firm's clients remain very much at the heart of the matter.
"I'm very fortunate to be where I am," adds Alison. "I've benefited hugely from working with some really brilliant, stimulating and highly capable people. "But at the end of the day, what it's all about is being able to serve our clients. That will always be the most important part of what I do."