Somerset-based fashion label Mulberry has appointed a digital media agency specialising in major luxury brands to target wealthy Chinese consumers.
The firm, best known for its upscale leather bags, said ForwardPMX would spearhead brand awareness by using hugely popular Chinese social media platforms such as Weibo and WeChat.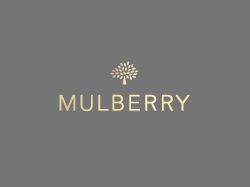 Founded in 1971 by Somerset-born designer Roger Saul, Mulberry has grown into a major global brand with more than 120 stores worldwide – including seven in China.
It still manufactures many of its products at its factory in Chilcompton, south of Bath, and also has a second production site in Bridgwater.
While it has had success in selling in China, the appointment of ForwardPMX aims to increase its presence on the country's all-important social media and digital marketing platforms.
Sales of Western designer brands have boomed in China in recent years with the huge growth of the country's middle class. British premium products, in particular, carry a particular cache and have, so far, not been tainted by the fallout from geopolitical events.
ForwardPMX said the engagement included organic social and biddable media, as well as overall campaign management across key local platforms in China, where it already supports brands such as Hilton and luxury goods retailer Lane Crawford.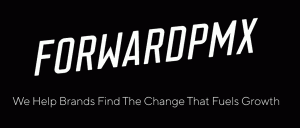 The campaign will be managed through the agency's Shanghai office and will focus on reaching social-savvy luxury consumers in China with communication and e-commerce strategies aimed at the channels that are most relevant to their lives. ForwardPMX will also be tasked with generating high-quality traffic and driving conversions through Mulberry's existing digital channels.
Mulberry global marketing director Charlotte O'Sullivan said: "ForwardPMX's in-depth knowledge of the luxury sector and the continually advancing digital landscape in China makes them the right partner to help us develop the brand further in the region successfully.
"Chinese consumers are a key focus of our international growth strategy, and we want to ensure the brand resonates strongly with local preferences and consumer needs."
ForwardPMX employs 1,000 experts around the globe in 20-plus offices and works with more than 300 of the world's most iconic brands. It is part of the US-based Stagwell Group of digital agencies.
ForwardPMX regional vice-president for Asia, Yanyan Froud, said: We're thrilled to partner with Mulberry to help them further their growth in China.
"It's a privilege to announce our partnership, and with innovation and bold ambitions at the heart of the engagement, we're excited to get going."
Earlier this year Mike Ashley's Frasers Group bought a 12.5% stake in Mulberry.
The firm employs 1,140 staff in the UK – around half of them at its head office and factory at Chilcompton, south of Bath, and a second manufacturing site at Bridgwater.
Last month it said it was planning to shed hundreds of jobs as it struggles to overcome the massive cost of the Covid-19 pandemic on the business.