Bath and the West of England's reputation as a centre of excellence in the creative technology sector is to get a multi-million pound boost from a collaborative programme that involves the city's two universities.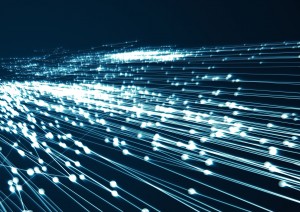 The project will support and build on the world-class work already taking place in the region by companies working across design, broadcast, performance, technology, publishing and other sectors and in high-growth areas such as immersive experiences, including augmented reality (AR) and virtual reality (VR), live performance and 5G.
Funded by the Arts and Humanities Research Council's (AHRC) creative industries clusters programme, the Bristol & Bath Creative R&D programme will back collaborative research that harnesses cutting-edge technology in a mix of development labs, fellowship schemes and large projects.
It is set to strengthen the micro business creative sector in the region, creating jobs in a new cohort of start-ups.
It will also put inclusion and new talent at its heart to identify and support the thought leaders of tomorrow. Every programme will include new talent fellows, supported to think about innovation in a digital-first way.
In turn, these 'new talent fellows' will co-produce skills workshops for the next generation, creating a radically inclusive leadership model.
The Bristol & Bath Creative R&D programme combines research from the University of Bath, Bath Spa University, the University of Bristol and the University of the West of England (UWE) and will tap into the reach and community of Bristol's highly innovative Watershed media centre.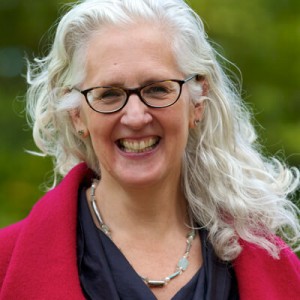 Bath Spa University Centre for Culture and Creative Industries director Prof Kate Pullinger, pictured right, said: "We are delighted to be a part of this exciting collaboration. Bath has a long history of cultural innovation and this programme will enable us to continue to spread that work across the region.
"This partnership between Bristol and Bath's four universities, together with Watershed and key business partners, will create the conditions for a real step-change in activity, enabling the use of creative technologies to be better harnessed alongside the region's burgeoning creative and cultural sector."
The investment, which comes through the government's Industrial Strategy, is built on the premise that time, space and connections – across small business and large industry, across companies and academia, and across different types of creative business – will supercharge imagination, possibilities, products and routes to market.
Last year's independent review of the creative industries, led by the ITV chair Sir Peter Bazalgette, identified Bath and Bristol's creative cluster as one of three regions outside London to have international growth potential.
The report said that it has a 50% advantage in productivity over other creative clusters, contributing £780m to the Treasury, mainly from small and micro-businesses.
Among partner organisations that will be involved in designing and delivering the programme are the BBC, Creative Bath and the RSC.
BBC Research and Development controller Andy Conroy said: "Through this R&D partnership, we are particularly keen to understand more about the impact of AR and VR technologies on young audiences.
"One of the questions we will look at, among others, is whether the BBC can create new engaging experiences that bring youngsters together through collaboration in new ways.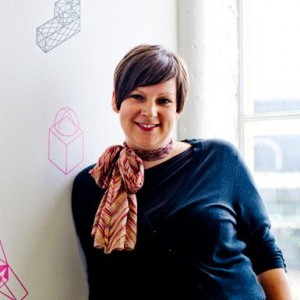 "Work through the partnership could also give the BBC better insight into how immersed audiences feel at live events. Our BBC South West colleagues are helping to drive our live agenda."
Watershed CEO and the programme's industry co-director Clare Reddington, pictured right, added: "By forefronting inclusive innovation models, we are excited about the difference this funding will enable us to make.
"You only need to look to Silicon Valley to see how innovation clusters can produce social inequality and monocultural products. By forefronting the value and dividend of connectivity over output we will challenge and change the way our cluster's success is shared."
The programme will be led by Prof Jon Dovey, who is based at UWE. He said: "We have a genuine opportunity to create something remarkable across Bath and Bristol, a creative network that produces opportunities and jobs that reflect the diversity of our communities. The projects that we invest in with our partners will use the best research to build prototypes for the creative industries that put us on the world map as leaders in innovation for inclusive growth."
Bristol & Bath Creative R&D is one of nine research and development partnerships across the country in the AHRC creative industries cluster programme. Full financial details of the programme's funding have not been released.
It builds on the success of the AHRC-supported REACT, a four-year programme of industry and academic collaboration which has generated more than £7.5m of economic activity.