Bath-based financial planning firm Unividual has joined a national campaign aimed at overcoming the difficulties women face when planning their financial future.
Called 'Insuring Women's Futures', the campaign has been instigated by the Chartered Insurance Institute (CII) to tackle the male-dominated industry's attitude of treating women in a way that tends to alienate them.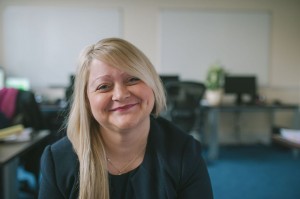 Unividual chartered marketing director and shareholder Cherie-Anne Baxter, pictured, said the majority of the firm's clients were women – which meant it approached financial education in a different way to many in the industry.
"This is a subject that is close to our heart at Unividual. We want to change the way that our industry supports and develops the financial security of all our clients, with a specific focus on women," she said.
"For too long, the financial planning industry has been dominated by grey-haired older men, telling people what to do with their money. This has alienated women and done nothing to increase their financial knowledge. Instead, we see our role as educating our clients. Laying out all the options and then empowering them to make the right decision."
As part of the campaign CII's chief executive Sian Fisher has set the insurance profession a 'Talk To Ten Thousand' challenge.
Unividual, which recently opened an office in London, has taken up the challenge and committed to run a financial wellbeing session that aims to empower women and improve their financial resilience.
It will be held in Bath during Talk Money Week, which kicks off on November 18 – although final details are yet to be confirmed.
The session will draw from industry research to provide advice where it's most needed. Below are some of the key findings from the Insuring Women's Future Report on 6 Moments that Matter in women's lives.
1. Studying and requalifying: More than half of administrative and secretarial jobs are at high risk of being made redundant through automation. Women make up three-quarters of these employees.
2. Entering and re-entering the workplace: Some 52% of women aged 22-29 opt out of workplace pension saving, compared to just 3% of men. After auto-enrolment, just over half of 22-29 year olds working in the private sector were active members of a pension scheme.
3. Relationships: making and breaking up: Median pension wealth for married men is £53,000 and married women £10,000.
4. Motherhood and becoming a carer: Women in their 30s have an average of £1,000 in savings, reducing according to the number of children. Women with three or four children have £100-£200 in savings.
5. Later life planning: Three-quarters of women say they don't plan to see a professional financial adviser about retirement because they don't think they have enough money saved, compared to 65% of men who do their own research.
6. Ill-health, infirmity and dying: The average cost of residential care for women aged 65-74 entering a care home is £132,000 (£82,000 for men). Private expenditure on social care is expected to triple over the next 20 years.
To find out more about Unividual's Financial Wellbeing session, visit www.unividual.co.uk
Family-run Unividual was founded by Cherie-Anne's father John Baxter. Her brother Lewis also works in the business.