Bath young professionals networking group Unlimited Potential is holding its second networking social later this month with a summer barbecue.
The group was launched in June with the aim of bringing together under-35s based in Bath who are contributing to its development as a centre for innovation.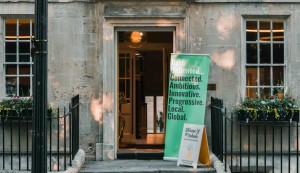 For its summer social BBQ on 25 August it is partnering with two of the city's most innovative companies, specialist software house Mayden and Software development company Storm Consultancy.
The event is being hosted at Mayden's iO Academy on Widcombe Crescent with Storm providing the catering.
The evening will give young professionals a chance to meet like-minded people.
The idea for Unlimited Potential emerged from a discussion between University of Bath School of Management MBA graduate Tram Pham, the university's head of community engagement Josh Hale and Kevin Peake, a founder of Bath Unlimited, the organisation helping promote the city's sustainable growth and future success.
Originally known as Mayden Academy, iO Academy was launched by Mayden founder Chris May as an innovative solution to the UK-wide skills crisis that was impacting the business's own need for new talent in a fast-growing business.
Unlimited Potential is open to staff at all organisations that are members of Bath Unlimited, business owners and entrepreneurs as well as University of Bath students and graduates.
For more information, visit Unlimited Potential