International audit, tax and advisory firm Mazars has strengthened its team in the region with the promotion of Jon Barnard to audit partner and a major intake of new trainees.
Jon, pictured, joined Mazars' South West office in Bristol nearly 17 years ago as a student chartered accountant and has worked there ever since, including the last two years as audit director.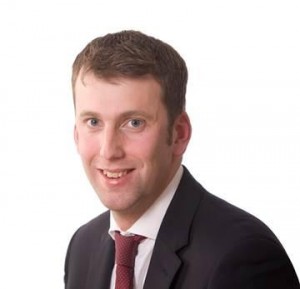 He has more than 15 years' experience of auditing entities which report under IFRS and UK GAAP and has sector expertise in energy, waste management, construction and life sciences.
In his new role he will be responsible for leading and growing the firm's relationships with large and listed businesses in the South West.
His promotion is on the back of strong growth for Mazars' regional business and advisory team, which grew by 10% this year.
Staffing levels in the office have also increased from 62 in 2020 to 70.
There have also been four management promotions in the office it also recruited 12 new trainees.
Jon said: "I'm privileged to be working with an exceptional team here in Bristol. Having spent over 15 years working with clients in Bristol and the South West, I'm looking forward to continuing our growth and offering support and advice to a wide range of businesses at all stages of their development."
South West office managing partner Amy Reynolds added: "I'm pleased to offer a warm welcome our trainees, who represent the future of our firm.
"We are committed to helping our team build a rewarding and fulfilling career, and providing continuous learning opportunities to support their individual and professional growth."
Mazars operates in more than 90 countries and territories around the world and employs 42,000-plus professionals.