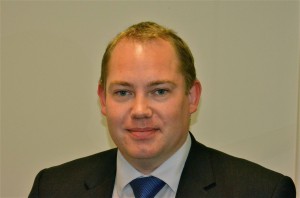 Barclays Business has appointed Graeme Harrison as a new senior manager for Bath.
Graeme's role will be to support entrepreneurs at an important time for the local economy and will specialise in working with small and medium-sized companies with a turnover of up to £5m.
Graeme believes now is a great time for many businesses to plan for sustainable growth but is concerned viable ideas, services and products are being jeopardised because business owners think banks will not support them financially.
"At Barclays we are very much open for business," he said. "We know there is a fantastic entrepreneurial spirit in Bath and it would be a blow for the local economy if that was stifled by a lack of funding."
Graeme, who has eight years of SME experience having previously worked for Barclays in a similar role in Swindon, added: "That is why we are committing record levels of financial assistance to viable businesses. We have a strong track record in supporting local small and medium-sized businesses through tough times as well as good."
As well as helping with the financial side of the business and securing the right form of lending, business managers can assist in areas such as drafting a business plan as well as providing feedback and guidance.
Barclays Business regional director Judith Gage said: "In this difficult economic climate, many businesses don't know if they should be expanding, contracting or sitting tight and often need a sounding board to discuss their options. But one thing for certain is that SMEs are crucial to the UK economy, and at Barclays Business we are working hard to support our customer's aspirations and business growth."