Regional accountancy group Bishop Fleming, which has an office in Bath, has appointed tax partner Pippa Clarke as its new chair – a move that coincides with its ambitious plan to double the size of the business over the next few years.
Pippa, pictured, joined the firm in 2019 and also heads its technology, innovation and growth sector. She takes up her new role on Wednesday, 1 June, when current chair Ian Smith retires after being in the post for five years.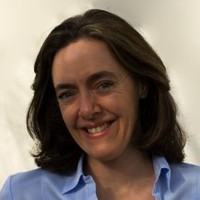 Over that time Bishop Fleming has maintained its fast-track expansion, enjoying organic growth of 7% over the past 12 months, taking its turnover to £28m.
The firm said it is now on the verge of posting record growth for this financial year, growth which has been coupled with record levels of apprentices and experienced hires, resulting in its highest ever headcount.
The firm, which is ranked as a Top 30 firm in the Accountancy Age league table, employs more than 420 people in its seven offices across the South West and West Midlands.
Its services span corporate finance, personal tax, business recovery and insolvency to payroll services, VAT, audit assurance and accounting.
Pippa said she was delighted to be taking on the key strategic role as the firm embarked on its ambitious plan to further grow the business.
"I am particularly passionate about the development of our people, and among several other priorities will be working with the team to attract more talented people to our business," she added.

"Excellent people, who reach their potential, will be pivotal to this growth. As a responsible business, we are absolutely committed to improving inclusion and diversity and as someone who has a less traditional background, I am particularly proud of the important message my appointment delivers in promoting diversity in business, both internally to our own people and in our sector."
Ian Smith added: "It is bittersweet that I am retiring from the partnership at this juncture. On the one hand I am immensely proud of what we have achieved during my tenure, but at the same time I am somewhat jealous of the opportunities that lie ahead for our business.
"I look forward to watching Bishop Fleming succeed further under Pippa and Andrew's leadership and wish them, and all our people well."
Bishop Fleming managing partner Andrew Sandiford thanked Ian for delivering growth over the past five years, saying he had made an indelible mark on the business and was handing over the chairing reins to Pippa with the business in fantastic shape.
"We are currently experiencing considerable growth in all areas of our business, and I look forward to working with Pippa to build on this success," he added.
Pictured, below, from left: Bishop Fleming tax partner and new chair Pippa Clarke, managing partner Andrew Sandiford and outgoing chair Ian Smith