Good Energy, the 100% renewable electricity supplier, has appointed its chief operating officer Fran Woodward to its board as a director.
Fran, pictured, joined Chippenham-headquartered Good Energy in 2014. She is responsible for sales and energy origination, marketing, customer operations and the people and culture functions.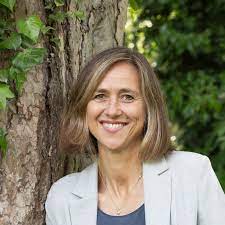 She has more than 25 years' leadership experience from a range of organisations, having worked at Marks & Spencer, Coca-Cola, Dyson and EDF prior to joining Good Energy.
A graduate of the University of Oxford and a Chartered Member of the Institute of Personnel and Development, she is also a councillor for the CBI South West regional council.
Good Energy said she ensured the customer was at the heart of the firm's strategy, culture and its operations, a role in which she drew on her early career in retail and consumer goods, and on multiple senior HR and transformation roles.
Good Energy chair Will Whitehorn said: "Fran has been a leader in Good Energy for nearly 10 years. With her experience spanning everything from HR to sales to operations and risk management her knowledge of the company is unparalleled.
"She has played a vital role in helping drive the company's strategy as well as its positive working culture, making her a very welcome addition to the board."
Good Energy chief executive officer Nigel Pocklington added: "Fran has been a critical strategic partner to me on the executive team since I joined the business in 2021, whose leadership, experience and critical thinking I know I can rely on. I believe she will play a similarly vital role on the Good Energy group board."
Fran said when she joined Good Energy she knew she wanted to make a significant contribution because "it had such an inspiring and vital purpose".
She added: "Helping customers cut their carbon and combat climate change is more important than ever and I am proud to play my part in our strategy as we integrate solar, storage, heat pump and other carbon and cost reducing services, into the offer for our generators and customers."
Good Energy has been transitioning away from power generation and distribution over the past few years into a broader energy supply and services business.
Last December it paid £1.75m to acquire heat pump installation firm Igloo followed by the £2.5m acquisition of Wessex EcoEnergy, an established UK-based solar installation business, in June. It also majority owns Bristol-based electric vehicle mapping service Zap-Map.