The CBI has appointed a new South West team, including a new regional director and deputy regional director, to lead its activities in the region and support member businesses as they look to rebuild from the impact of Covid-19.
Ben Rhodes steps up from the deputy director role he has held since 2017 to become regional director while Sara Tomley has become deputy regional director.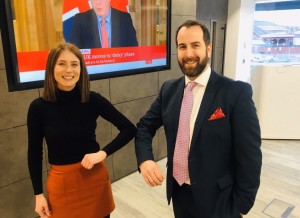 Previous regional director Deborah Fraser, who was appointed to the role in 2014, has since last November been the CBI's commercial director – regions & SMEs, events and sponsorship – with Ben serving as acting regional director for the past six months.
Sara, who has been a relationship manager with the CBI for two years, has also filled her new role on an interim basis in recent months.
Ben and Sara, pictured, will continue the CBI's work supporting members in rebuilding the post-pandemic economy and, with other stakeholders, campaigning on key issues.
The CBI speaks on behalf of around 190,000 businesses of all sizes and sectors across the UK employing nearly 7m people – about a third of private sector-employees.
While it does not release regional membership numbers, the South West is one of its largest regions.
Ben Rhodes said he relished the opportunity to build on the "strong regional foundations" built by his predecessor over the past five years at what is a pivotal moment for the UK economy.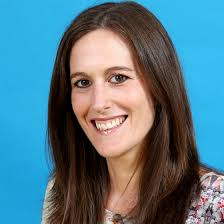 "In the wake of Covid-19 and the new UK-EU relationship, and in an era of rapid technological advancement and action on the climate emergency, we have a unique opportunity to unite and define our future direction," he said.
"South West businesses face notable challenges and we will play our part in supporting them. Closing a number of skills gaps, rolling-out digital and physical infrastructure improvements and attracting fresh investment which can enable the region to compete on a national and international stage are all vital regional priorities.
"Sara and I are ready to seize this moment and support CBI members as they overcome these challenges and grow prosperity and opportunity across the region."
Sara Tomley added: "It means a great deal to me to be appointed South West deputy regional director, and I am looking forward to continuing to work alongside Ben in helping CBI members to navigate the unprecedented challenges facing them.
"The South West is a region of immense talent and potential, and we're ready to help businesses here achieve their ambitions for recovery and beyond."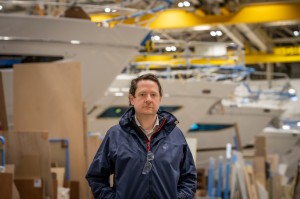 Deborah Fraser, pictured above, said she was confident Ben and Sara would prove to be major assets for the South West's business community in the years ahead.
"There is no doubt that this is a challenging time for industry, as the UK looks to bounce back from Covid and overcome the climate emergency," she added.
"However, the South West is uniquely placed to embrace this challenge, and is equipped to play a leading role in establishing the UK as a global superpower in green industries.
"Ben, Sara and the CBI team stand ready to support South West businesses along their journey towards an equitable and sustainable future."
CBI South West regional chair Adrian Bratt, pictured, said Ben and Sara would bring a wealth of experience to their roles, as well as strong relationships through the CBI member community.
"Throughout the past four years, Ben has worked closely with Deborah and the wider CBI team to ensure members across the region are well informed, able to mitigate risks, ready to take advantage of opportunities, and equipped to influence government policy to support regional enterprise," he said.
"Ben and Sara's knowledge of members, stakeholders and the regional economy puts the team in a great position to further grow CBI influence at this crucial time.
"I look forward to working closely with Ben, Sara, and the South West team, during my tenure as regional chair."