The Roman Baths Foundation has elected Fiona Pollard as its new chair, succeeding David Beeton CBE who has stood down after four years in the role.
Bath resident Fiona, pictured, runs her own events company and also sits on several boards. After a career working in derivatives in the City with a number of international banks, Fiona ran the Hop Farm Country Park in Kent until 2006.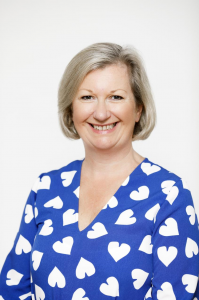 She still has close connections with the county, organising the Leeds Castle Classical Concert each summer. She was also a founder member of the Kent Tourism Alliance and one of the original trustees behind Turner Contemporary in Margate.
Following several years living in Australia, Fiona returned to the UK in 2016 and now lives in Bath. She sits on the VisitEngland Tourism Advisory Board and is a trustee of the Friends of the Victoria Art Gallery.
She joined the board of the Roman Baths Foundation in 2017. The Foundation is an independent charity supporting projects at the Roman Baths that go beyond the everyday – revealing new areas of the historic site, sharing more of the collections and creating more events, programmes and activities for all to enjoy.
The first project to be supported by the Foundation is the Archway Project, which will create a Clore Learning Centre for the Roman Baths and a World Heritage Centre for the city as well as opening up new areas of the Baths to visitors, including a laconicum – a sort of Roman sauna – and a Roman exercise courtyard.
Fiona Pollard said she was delighted to have been asked to chair the Roman Baths Foundation, particularly at such an exciting time in its development.
"We are embarking upon the task of delivering the Archway Project and creating a learning space that will be a wonderful facility and a superb addition to the already excellent visitor experience that the Roman Baths delivers to our many hundreds of thousands of guests from all over the world," she said.
Fiona was elected at the Foundation's frecent fourth Annual General Meeting.
The Archway Project is run by Bath & North East Somerset Council, which owns and operates the Roman Baths, with the support of The National Lottery Heritage Fund, The Clore Duffield Foundation, The Roman Baths Foundation, the Garfield Weston Foundation and hundreds of other supporters and donors.
​