Bath Building Society has promoted its head of business change Steve Burnard to the new role of chief transformation officer as it enters its busiest period of change in its 119-year history.
The society, which has more than 20,000 savers and 1,200 mortgage customers, said its focus this year would on digital transformation.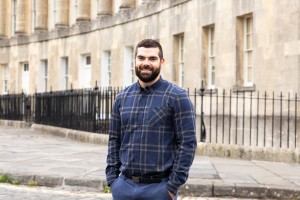 Steve, pictured, joined the society in 2021 as business change manager to set up a specialist team focused on improving operational efficiency, including major transformation projects.
Prior to joining the society, he spent almost 10 years with Lloyds Banking Group in Bristol, holding numerous roles spanning relationship management, performance management & project management.
He also worked in New Zealand for 18 months, where he was involved in the early stages of a newly formed green investment bank.
In his new role at Bath Building Society he will be a member of its executive committee.
Bath Building Society chief executive Kevin Gray said: "We are delighted to have someone of Steve's calibre and experience joining the executive committee at the society.
"I have no doubt that he will make an excellent contribution and be part of a successful proven executive committee able to take the Society into the next chapter of its history."
Bath Building Society, which was established in 1904 to offer savings and mortgages to the local community, employs more than 70 staff in its Queen Square head office and two branches in the city.