Bath accountancy firm Richardson Swift has promoted its head of accounts and business services Rachael Rackham to director – meaning two of the five directors making up its leadership team are now women.
Rachael, pictured, has worked at Richardson Swift, the largest independent firm of chartered accountants and tax advisers based solely in Bath, for more than seven years, having joined from Haines Watts in Bristol, where she was an associate director.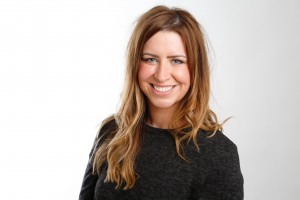 Richardson Swift managing director Debbie Boulton said: "I'm delighted to announce that Rachael has been appointed as a director of Richardson Swift.
"She has already become a valuable addition at board level and we have no doubt this will continue as we move into the next steps of our plans.
"Her great strength is developing client relationships and working with the team to ensure continued high standards of service delivery. She brings energy and great people skills to the board.
"She has been instrumental in helping to develop our five-year strategy of continued growth and success."
Established in 2009, Richardson Swift has a staff of around 40 advising owner-managed businesses, private individuals and their families in areas such as personal and business tax planning, business services, audit and corporate finance. It is also authorised to carry out probate services.