TechRadar, the UK's most popular consumer technology website and part of Bath-based media group Future's portfolio, has appointed Desire Athow as editor of TechRadar Pro, its dedicated channel which provides IT news and insights for small and medium-sized business.
Desire, pictured, joins from ITProPortal where he served as editor for nearly eight years. Prior to that he worked in his native Mauritius as a technology journalist in print, radio and online before a stint at computer hardware news site The Inquirer.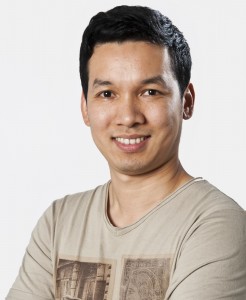 TechRadar Pro provides news, perspectives and reviews covering the key technologies and critical IT issues affecting small businesses.
Desire said: "I am thrilled and excited to take on the challenge of guiding TechRadar Pro to new heights. I will be joining a team of award-winning journalists and the UK's largest technology website. I have been a massive fan of Future for nearly two decades and it is both an honour and a privilege to have been entrusted with such a great opportunity."
Head of TechRadar Nick Merritt added: "It's been another great year for TechRadar and a successful first year for TechRadar Pro so I'm really pleased Desire will be joining us to take Pro to the next stage of its growth. We have ambitious plans in place for the months ahead."
TechRadar attracts more than 4mi UK unique users and 20m-plus global unique users every month.