Barclays has appointed Steven Beavan to the newly created role of head of business banking for the West of England, strengthening its commitment to the region's small and medium-sized enterprises.
Steven, pictured, will lead a 45-strong team of relationship managers responsible for supporting Barclays business customers turning over between £400,000 and £6m.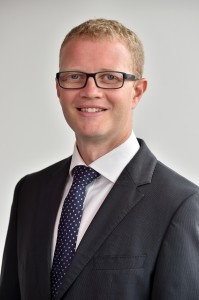 He brings a wealth of experience to the job having previously worked in a variety of business and commercial banking positions over the past 19 years, first with Lloyds – where he spent just over five-and-a-half years in corporate banking – then with Barclays.
Steven, who is based in Bristol and holds a degree in Management with Banking and Finance from the University of Wales, Bangor, said: "Barclays has a strong track record of supporting SMEs in the South West and is uniquely placed with its relationship model to help local businesses during this period of uncertainty.
"I'm passionate about helping business owners plan for the future and invest for growth, alongside helping them expand into new markets and reach their full potential.
"This is an exciting-yet-uncertain time for me to be taking up my new role and I look forward to working with my team and meeting customers to understand how Barclays can help them navigate and capitalise on this period of change."
Barclays Business Banking UK co-head Ian Workman said Steven's leadership and corporate banking experience would bring added value to Barclays small and medium-sized business customers.
"Steven's appointment will bring an added dimension to our South West Business Banking team and greatly enhance our customer proposition in a key area of the region," he added.
The move comes on the back of other Barclays initiatives to help SMEs to succeed and flourish including a dedicated £14bn SME lending fund, Brexit clinics and seminars, and an established network of on-the-ground relationship management experts and industry specialists based across the South West.