National law firm Stone King has relocated to a new head office in Bath after spending almost two centuries in the city's iconic Queen Square.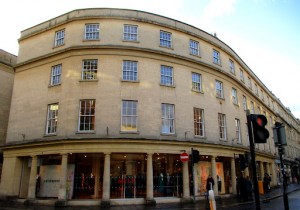 The firm's new office on Upper Borough Walls, pictured right and below, opened this week, meaning all its 150-plus Bath-based specialist sectors and teams are now working together at the same city centre location.
The firm, which also has offices in Bristol, Birmingham, Cambridge, Leeds and London, took 8,500 sq ft office of office space in the building, Upper Borough Court above the Anthropologie store, nearly four years ago to accommodate ongoing growth.
It has now taken additional office space in the same building, Upper Borough Court, to allow all its Bath-based teams to be under the same roof.
The relocation has resulted in the closure of the firm's long-standing main office at 12 and 13 Queen Square and its base at 3 Queen Square, which primarily housed the firm's personal law teams.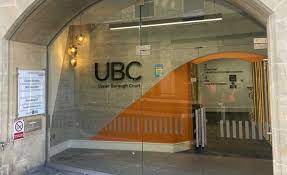 Stone King has its roots in Bath, having been founded in the city 236 years ago, and had occupied 12 and 13 Queen Square,
pictured below,
since 1832. Around three decades prior to that it had been the home of author Jane Austen.
Stone King managing partner Steven Greenwood said: "This exciting move means all of our Bath-based specialist sectors and teams are working together at the same city centre location, providing clients with a seamless and accessible service all under the same roof."
Stone King chair and head of its private client sector Alison Allen added: "If there's one thing we've learned over the past 18 months, it is the importance of constantly moving forward and adapting whilst holding on tight to our core values.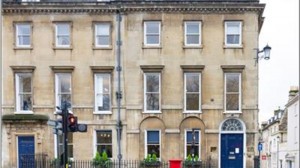 "We're incredibly proud of Stone King's working history in Bath and our story in the city now continues with a new chapter. We look forward to welcoming our clients at our new home."
Upper Borough Court has wheelchair access and a lift to take visitors to Stone King's offices on the second floor.
Stone King employs more than 230 people and provides specialist legal advice and services to its four key sectors of education, charity and social enterprise, business, and private client.
It has been independently recognised as a leading law firm by the Chambers and Legal 500 directories and has been included in The Times Best Law Firms top 200 list for a number of years.