Bath's innovators, inventors, artists and designers are to get free help to protect their intellectual property (IP) under a new scheme offering expert support and advice.
The West of England Combined Authority (WECA) scheme will run until December 17 and offer advice on copyright, patents and trade marks.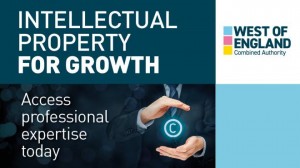 Successful applicants will be able to obtain a professional IP audit, worth up to £2,400, and to implement recommendations from it up to £5,600.
Called IP for Growth, the scheme builds on the information and advice about IP that businesses can access for free from WECA's West of England Growth Hub support service.
Research shows that companies that own their IP perform better and pay higher wages.
But designs, trade marks and the like are increasing under threat from unauthorised use – or theft – through the internet.
Metro Mayor Dan Norris, who leads WECA, said the new scheme would help the region's creatives protect their trade secrets and stop their ideas from being copied.
"If you have a great idea, there will always be those who will want to cash-in on your success and pass off your ideas as their own," he said.
"People often understand the importance of protecting ideas they've worked hard to create, yet don't know where to turn for professional support.
"This scheme will enable people to get top-notch advice on issues around copyrights and patents."
Eligible businesses must be a small or medium-sized enterprise based in Bath and North East Somerset, Bristol of South Gloucestershire.
They will need to provide 20% match funding and be able to procure and complete an IP audit within three months of being offered a grant, as well as complete funded activities before December 31, 2022.