MediaClash, the Bath-based publishing group best known in the city for its Bath Life magazine, has appointed Steph Dodd as managing director.
Steph, pictured, was previously the firm's events director. She takes up the new role next month when she returns from maternity leave.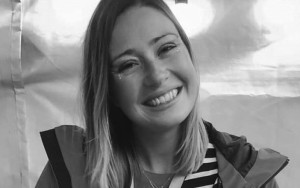 She will now be responsible for the company's market-leading magazine and events in Bath, Bristol, Cardiff and Exeter.
Steph joined MediaClash in 2016, arriving as events manager from Wiltshire Council, where she was events officer. Prior to that she worked at Bath media group Future for seven years in a number of events roles.
Steph said: "This is a wonderful opportunity and I am thrilled to accept. MediaClash has superb brands powered by a highly talented team.
"It has risen strongly to the challenges of the last year and I can't wait to play my part in MediaClash's next era."
MediaClash publishes Bath Life, Bristol Life, Cardiff Life and Exeter Living magazines and it stages more than 100 events – including individual magazine and property awards in each city, business clubs and surgeries – which it has taken online during the pandemic.
It also organises the widely supported annual Bath Boules event and runs Creative Bath.
MediaClash co-founders Jane and Greg Ingham, who set up the business in 2006, said: "Steph has consistently impressed since joining us five years ago, rising excellently to every challenge.
"She brings drive, energy and dynamism, and is a great advocate for our values internally and externally.
"As we gear up in this time of rejuvenation, we look forward to the extra momentum and success Steph will bring us."