Regional law firm Mogers Drewett, which has its largest office in Bath, has promoted specialist employment lawyer and partner Sean McDonough to the role of managing partner.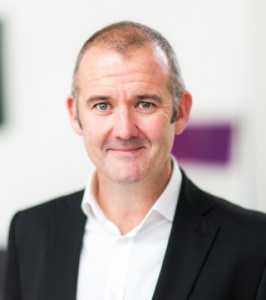 Sean, pictured, joined what was then Mogers 11 years ago from Somerset law firm Pardoes. Prior to that he worked at national firm Lyons Davidson and Matthew Arnold & Baldwin.
Mogers Drewett said his appointment came at an exciting time for the firm as it starts to implement a new business plan in under which it will enhance its client and people experience while focussing on becoming a leading provider of legal and financial planning services across its region.
Sean said: "I am proud and excited to lead the team at Mogers Drewett through its next phase of growth and development.
"As a firm, we pride ourselves on being dedicated to serving the needs of our clients and that dedication will increasingly involve us providing a more diverse range of legal and non-legal services.
"We also care deeply about our people, which will drive investment designed to help us attract and retain the best possible people within the business."
Sean will continue to advise clients as a specialist employment lawyer and member of the firm's employment team.
Mogers Drewett was formed in 2014 through the merger of single office Bath firm Mogers and Somerset and Dorset firm Dyne Drewett.
Both companies could trace their histories back to the 19th century.
Today it employs nearly 100 people across its offices in Bath, Wells and Sherborne, providing a full range of legal services for businesses and individuals.
In November 2019 it relocated its Bath office from its historic Queen Square base to the more modern and open plan St James House in The Square off Lower Bristol Road.