South West accountancy and finance group Old Mill is continuing its drive to become the fastest-growing practice in the region with the appointment of highly experienced tax specialist David Gage as partner and head of VAT.
David, pictured, - who joins from Evelyn Partners' Bristol office, where he was director of VAT – has joined Old Mill to support these its growth ambitions by expanding its services both to existing clients and the wider market.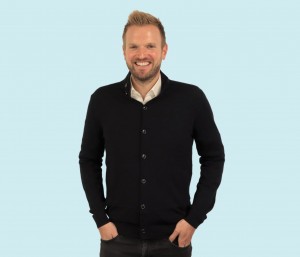 Old Mill, which has offices in Chippenham, Wells, Yeovil and Exeter, revealed plans just over a year ago to double in size by 2026.
During the past year alone staff numbers in its tax team have doubled to 36.
David, who was a management consultant before moving into tax in 2012, believes his commercial background combined with his tax expertise can help raise the firm's profile across a wider range of client firms.
"VAT is a complicated area of tax, and the compliance requirements are becoming more and more stringent," he said.
"As a result, most small and medium-sized accountancy firms don't have the relevant expertise, while the larger practices are putting all their resources into their bigger clients, leaving a huge number of underserviced businesses in the area."
He said Old Mill could fill this gap by offering the client-centric, tailored and personal approach expected from a small family firm combined with the expertise generally only found in large practices.
"I want to build on the impressive growth that Old Mill has achieved over the past year to expand our client base and scale up our services to serve more clients, across existing and new markets," he added

As well as being CTA (Chartered Tax Advisor) qualified, David has a degree in business and management and a Masters in European business.
From a VAT perspective, he specialises in high-value land and property transactions and international goods and services.
He also has particular knowledge and experience in VAT compliance, including tax investigations, having been called upon to offer his expert opinion in VAT inspections and fraud investigations, along with VAT professional negligence claims, on numerous occasions.
David said that while Old Mill's ambitious growth plans were a big pull, he was impressed by the firm's people-centric culture and its refreshing approach to career development.
Old Mill director of tax David Maslen said 2022 had been a hugely successful year for the tax team, having doubled in size to 36, including the appointment of a number of senior hires, including Chris Watts as associate director in September.
"We now start 2023 as we mean to go on with the appointment of David Gage as partner and head of VAT.
"David's extensive experience across complex tax matters – including his expertise within high value property transactions, tax investigations and international trade – will further enhance our offering to clients, while his commercial background and ambition to bring Old Mill to businesses that may not have considered us before will be vital in our drive to become the fastest-growing practice in the South West."