Good Energy founding chief executive officer Juliet Davenport is to stand down from the role as the green energy provider undergoes a major transformation.
Juliet, pictured, founded the Chippenham-based firm as a fledgling entrepreneur two decades ago with a clear purpose to give consumers the power to tackle climate change by choosing renewable power.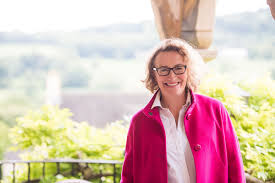 It was an early pioneer in small-scale renewables, creating HomeGen in 2004 as the first of its kind and lay the foundations for what became the Feed-in Tariff scheme.
It has since developed more than 50MW of solar and wind assets, grown the 100% renewable supply business and recently announced new capabilities in electric vehicles, spearheaded by its Bristol-based subsidiary Zap-Map, in the strategic development of mobility as a service and a fully vertically integrated business model.
Juliet said as Good Energy was now well established as a leading renewable energy provider and, following a period of significant internal investment and progress, now was the appropriate time to bring in a new CEO to take the business forward.
She is to take up non-executive director positions on Good Energy's and Zap-Map's boards but will remain CEO while the formal process to find her replacement takes place.
Good Energy said Juliet was a recognised and influential industry figure and her experience and insights would continue to play an important role in the continuing growth of both Good Energy and Zap-Map.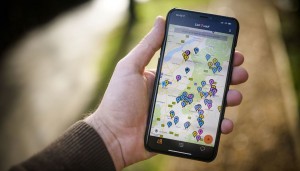 Her ongoing commitment as a non-executive director of Good Energy and Zap-Map would provide a strong platform to support both the board and new CEO, it said.
Good Energy chairman Will Whitehorn said: "I would like to thank Juliet for the fantastic job she has done in building Good Energy.
"Her energy and entrepreneurial spirit have been critical to its success. We are delighted that Juliet will remain involved and committed to the future growth of the business and supporting the new CEO as they take the business forward.
"This is an exciting time for the business as we develop the Good Energy and Zap-Map brands in the new markets of energy and mobility services, and a great opportunity."
Juliet added: "I'm immensely proud of Good Energy and the work that it has done in transforming the UK energy horizon, leading on decentralised energy, innovating in green funding and challenging the market at every step to become zero carbon.
"As the industry moves from a world of megawatts to megabytes it is time to bring a fresh approach to taking the company forward, making it an optimal time for this transition.
"I look forward to supporting the new CEO when they are appointed to assist with the transition to a true mid-21st century energy as a service business, in a world moving faster towards zero carbon."
Good Energy has appointed an executive search firm to recruit a new CEO with the brief to find someone with proven experience in growing digital businesses to guide the firm in the new customer centric, digital world.
Good Energy owns two wind farms, six solar farms and sources electricity from a community of 1,600 independent UK generators.
It bought a 12.9% share in Zap-Map's parent company Next Green Car in March 2019 for just over £1m, increasing it to 50.1% in June last year.
Zap-Map provides up-to-date information on the status and availability of chargers, vital for drivers looking for a reliable place to charge their vehicle and attracts thousands of comments and photos a month.