The team behind Bath's exclusive personal training service HEALTH has officially opened the doors to CLASS, the city's newest health and fitness offering.
The boutique fitness studio is part of the Bath Riverside development – and according to developer Crest Nicholson is helping re-define the area.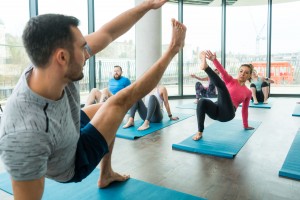 The members-only fitness studios on the ground floor of Sovereign Point offers gym, yoga and a health-food cafe for members and Bath Riverside residents.
Open from 6.30am to 9pm, it offers a packed timetable of boutique classes to promote a culture of health and movement.
Classes range from high intensity Turn & Burn to Primal Patterns – a unique programme that combines authentic and natural animal movement patterns to increase mobility and fitness.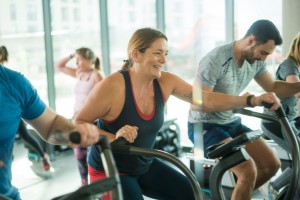 The schedule also includes a wide variety of yoga disciplines selected by CLASS' director of yoga Simona Hernandez, from Bath's leading yoga studio Yoga Bodhi.
Practices available to members include Yin and Yin Flow, Hatha Flow, Restorative and Gentle Yoga. Each of the studio's classes can be booked online a week in advance and cancelled up to an hour before.
Every session has a maximum of 12 people, giving bespoke teaching and a chance for one-to-one time with trainers, which CLASS says is perfect for anyone new to fitness or those who have had injuries in the past.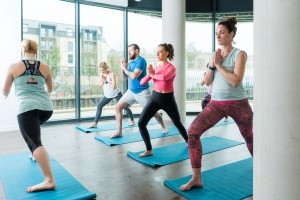 As well as the fitness studios, CLASS is also home to the Vital Café, a health food café created by the team behind Bath's foodie staples The Grocer and Rooted.
The café, which is also open to non-members, offers fresh and tasty salads and snacks and members can also pre-order delicious recovery smoothies to enjoy immediately after their workout.
CLASS managing director Rob Suchet said: "Boutique fitness is growing dynamically within the industry. CLASS will see us diversifying into the mainstream. It will be our first gym rather than personal training centre."
Rob is anticipating Bath Riverside residents will make up 60% of the membership and around 40% of the classes will be geared for the over-60s.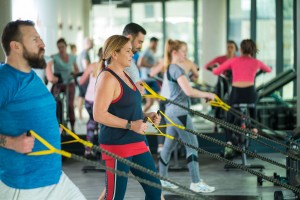 Crest Nicholson sales and marketing director Marcus Evans added: "Many professionals and couples enjoy significantly different lifestyles than they did 10 or 20 years ago. Launching the new CLASS gym ticks all the boxes for our residents as well as attracting new members from across the city.
"The new gym will help Bath Riverside become the lifestyle destination we had always envisaged."
CLASS membership costs £97 a month and provides unlimited access to all classes, seven days a week. Founding members will benefit from a 20% life-time discount and residents of Bath's Riverside will also be eligible for discounted membership.