Dairy farming equipment firm Milkrite InterPuls, which until two years ago formed a major part of manufacturing group Avon Rubber, is to relocate its UK headquarters to a recently completed showpiece office development.
Milkrite InterPuls, a world leader in producing milking equipment, has been based on the Avon site at Melksham since it was bought by Swedish group DeLaval in July 2020 for £180m.
Since then Avon Rubber has changed its name to Avon Protection to reflect its focus on its core business of protective gear, masks and breathing equipment for the military and first-responder markets.
Milkrite InterPuls is to move its HQ to Ashville Court on Methuen Park in Chippenham, where it will occupy two units totalling just under 6,000 sq ft.
The estate, developed by Bristol-based Ashville, has been designed with a focus on green credentials.
Its 20 units, which total around 38,000 sq ft, have received EPC A ratings thanks to an impressive specification which meant it was shortlisted for a major award in the Most Sustainable Development category.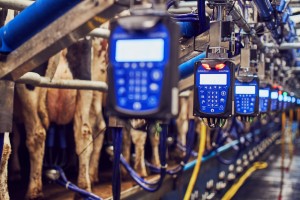 Thirteen of the units on the 3.2-acre former greenfield site off Bath Road have already been sold or let and a further three are under offer.
Milkrite InterPuls director Steve Wild said as a global leader, the business required new premises to facilitate further growth and market innovation.
"Ashville Court provides an ideal solution which matches the company's ambitions and operational needs," he added.
"We are really pleased to be taking two units and are currently carrying out an extensive fit-out programme to create bespoke accommodation to take our business forward."
Ashville Group director Spencer Crowder said: "Bringing this expanding international occupier into this new and vibrant business community adds to the project success achieved to date, which we are pleased has now also been recognised through its shortlisting for an award."
James Gregory, partner at property agents Alder King said the high-quality finish of the new buildings had been very well received in the marketplace as there were so few top-quality units available in Chippenham.
Rubber milking equipment was among the first products made by Avon when it was launched in 1881. The business grew in parallel with its rubber tyre operations, later becoming Milkrite and adding InterPuls when it acquired the Italian business of the same name in 2015.
Today its products – which range from portable milking equipment to flow meters – are used all over the world from South Africa to Thailand.
DeLaval, which can trace its own history back more than 130 years, today employs around 4,500 people and operates in more than 100 markets around the world. It is part of the giant Tetra Laval Group.