Bath's Thermae Bath Spa is to undergo the largest refurbishment since it opened 10 years ago with the installation of a new wellness suite.
The suite will replace its four glass steam pods – which bosses said were now showing 'wear and tear' and usher in a new era for the spa, which has helped generate an additional £100m for the city's economy over the past decade.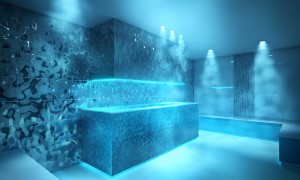 The new facilities will include two new aromatic steam rooms, an invigorating ice chamber, pictured right, a state-of-the-art infrared sauna, pictured below, and a new relaxing suite.
The work, which will be carried out by North Yorkshire-based sauna and steam room specialist Dalesauna, will start at the beginning of January and end in March.
Thermae Bath Spa marketing and communications director Peter Rollins said: "After 10 years of use, the steam rooms are naturally beginning to show some signs of wear and tear. It's very important for us to maintain our high standards and deliver a positive customer experience, hence our decision to refurbish this entire section of the spa.
"Instead of replacing like with like, we decided to use the refurbishment as an opportunity to expand the types of wellness facilities available. Visitors will have the opportunity to enjoy different thermal and sensory experiences which reference our local culture and history. We believe that this will enrich the overall spa experience and provide something truly special and unique."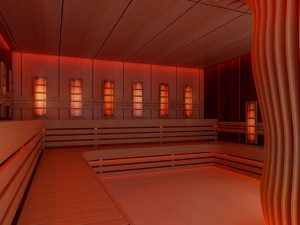 The indoor Minerva Bath, Hot Bath treatment rooms, Springs Restaurant and open-air rooftop pool will operate as normal during the work, although the spa will open at 10.45am rather than the usual 9am from January 3 to 13 – excluding Saturday 7 and Sunday 8.
Customers visiting during the steam room closure will be given vouchers entitling them to a free return visit so they can enjoy the new Wellness Suite by the end of November.
Thermae Bath Spa, the UK's only natural thermal waters, is operated by YTL Hotels, part of the Malaysian YTL conglomerate that owns Wessex Water and the neighbouring Gainsborough Hotel.
Independent shows that, on average, 62% of visitors stated that Thermae Bath Spa was their main reason for visiting Bath and 34% were repeat visitors. Some 91% said they are likely to re-visit Thermae.