Some of the Bath area's best-known business figures – and some who are lesser known – have been recognised in today's New Year's Honours list.
Grand Designs presenter Kevin McCloud, pictured, who lives in a 15th-century farmhouse near Frome, has been honoured for services to sustainable living and energy saving with the MBE.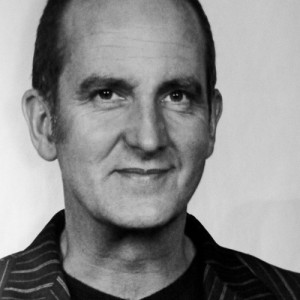 Mr McCloud's passion for sustainable living led him to set up him his own firm, Midsomer Norton-based Hab, which has created award-winning environmentally-friendly developments in the West of England, including a low-cost scheme in Swindon that formed the centrepiece for one of his TV series.
Clive Wray, director of public service contracts at Business West, the business support and lobbying group which runs Bath Chamber of Commerce, is awarded the OBE for services to small businesses and international trade.
Mr Wray, who lives in Shepton Mallet, has been influential over many years in helping West firms break into export markets.
He has responsibility for the sustainable development and successful delivery of Business West's portfolio of publicly-funded, business support contracts relating to international trade, business growth, innovation and skills. Current contracts include international trade services for UKTI, ERDF-funded high -growth business support and Enterprise Europe Network services for the European Commission.
He started his career managing major engineering projects around the world but for the past 20 years has supported small business development through various senior roles within Business West.
Most recently he has focused on international trade, helping Business West develop its reputation as a provider of export advice and services. The organisation provides business support to around 6,000 businesses each year – 2,500 of them exporters.
Business West managing director Phil Smith said: "I'm absolutely delighted that Clive has been recognised for his influential work. He has been instrumental in the running of the contracts for UK Trade and Investment (UKTI) and Enterprise Europe Network (EEN); his tireless dedication making a huge impact on the export activities of local businesses.
"Clive's innovative approach has enabled Business West to double the funding available to assist exporters in the region. He has spearheaded the development of several highly-successful ERDF and EU-funded international trade projects for the South West, totalling more than £14m in the past five years; money which has been used to enhance and complement Business West's support for exporters. All of us at Business West are very proud that Clive is to receive this well-deserved OBE."
Mr Wray added: "I've been privileged to work with many inspiring individuals and teams within Business West and UKTI and am absolutely delighted with this recognition of our achievements, both on a personal and company basis."
Ian Egginton-Metters, the assistant chief executive of the Bristol-based Federation of City Farms and Community Gardens, is also appointed OBE.
Mr Egginton-Metters, who lives in Frome, has been involved with community farms and gardens since 1986. One of his many roles has been to bring together agricultural organisations to encourage children to experience farming and food production under the Access To Farms partnership. He helped establish the Growing Schools programme for hands-on learning, from which the Learning Outside the Classroom Manifesto has emerged, and the development of the School Farms Network.
He is developing opportunities for health, probation, police and education to make use of farming and gardening environments for therapeutic, social and economic benefits.
Technology expert Chris Mairs, who lives in Bath, receives the CBE for services to engineering. Mr Mairs, chief scientist at London-based global specialist software firm Metaswitch Networks, is also a keen blind sportsman.
He chairs the UK Forum for Computing Education (UKForCE) which provides an independent voice to advise the Government and other agencies on issues relating to computing education.
An angel investor, Mr Mairs is committed to developing technology for disabled people and has set up a charity to work on various ideas to facilitate access to technology.
He joined Metaswitch as one of the founding team in 1981. Prior to this, he acquired a degree in Computing from Cambridge University and worked for IBM on mainframe and communications systems software.
Two Ministry of Defence senior executive officers from Bath, Paul McDermott and Matthew Whittington, receive MBEs for services to operational helicopter capability.