Good Energy, the 100% renewable electricity provider, has been forced to pay £1.25m after overcharging thousands of its customers on their bills.
The Chippenham-headquartered group was found to be in breach of the government's energy price cap by regulator Ofgem, which said it had overcharged just under 7,000 households a total of £391,650, or about £109 on their energy bills.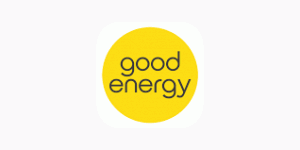 These customers will now be refunded, while Good Energy will also pay £1.25m to Ofgem's voluntary redress fund, which aims to help "consumers in a vulnerable situation across the UK".
The regulator said this was for Good Energy's "inadequate systems, processes and repeated inaccurate reporting of information" over an extended period.
Ofgem also found that Bristol-based energy firm Ovo overcharged almost 11,000 of its customers by nearly £1.5m – an average of £181 for each – by failing to apply the government's energy price guarantee between last October and March.
The guarantee sets a maximum rate for every unit of energy used.
Ofgem deputy director of retail Dan Norton said it was "totally unacceptable" that Good Energy and Ovo customers had been overcharged, "particularly at a time that is already so challenging and stressful for consumers across the UK".
He added: "Energy suppliers should hear this loud and clear: we expect suppliers to act with the utmost care and integrity.
"We will continue to hold them to account if they do not meet their customer protection or reporting obligations."
Good Energy CEO Nigel Pocklington said he was "very sorry" the company had let some of its customers down and promised to put things right.
"We have been contacting those impacted to apologise and issue their refunds and goodwill payments and will be fixing the issue so it does not happen again," he added.
"The issue, which we reported to Ofgem as soon as it was apparent, originated in 2019.
"It meant that customers who switched payment method to direct debit were not receiving their discount for doing so.
"Every customer payment method change is now being checked and the formal improvement plan we have submitted to Ofgem includes new automated processes, standards and governance to prevent any similar mistake in future."
Good Energy was launched more than 20 years ago with a mission to power a cleaner, greener world and make it simple to generate, share, store, use and travel by clean power. Today it has more than 200,000 customers.
As well as supplying 100% renewable electricity from independent green generators in Britain, it also installs heat pumps, solar panels and batteries and part owns electric vehicle charge point mapping app Zap-Map.