Three members of the wealth management team at regional accountancy firm Old Mill have been promoted as it continues with its strategy of doubling in size and become the fastest-growing practice in the South West.

The firm, which has offices in Chippenham, Wells, Yeovil and Exeter, is aiming to 'retain and promote' current staff as well as recruiting to achieve its growth.
It aims to do this by ensuring its employees are happy at work and have the opportunity and support to progress.
As part of this plan, it has promoted Becca Pullman, Suzy May and Lewis Dyer from client managers to trainee financial planners.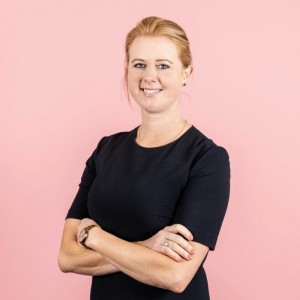 Becca joined Old Mill when she was 20, having just returned from abroad after three years working in hospitality and with no idea what she wanted to do.
She said: "Back then I didn't even know what a pension was. But after only a month working in a great business with supportive colleagues in a role where I got to work closely with people and help them reach their goals, I knew this was the place for me.
"This promotion is testament that Old Mill believes in me too and I am keen to keep learning, keep developing and carve out a long and successful career at Old Mill."
Suzy, pictured, who joined Old Mill six years ago, added: "There is definitely a strong desire to promote people from within the firm, so if you want it and put the work in, the opportunities are there.
"It has been my goal to be a financial planner for a few years now so I feel really proud to have made it to this role, but it is also a little daunting."
Lewis, pictured, joined the firm three years ago, having been attracted to it because, despite growing, it had not lost its family culture.
He said he was looking forward to working in a more client-facing role.
"I learnt a lot in the more administrative role of client manager, but I have always preferred the client-facing side of work so was more than ready to start meeting with more clients," he added.
"The next six to 12 months will be about building up my technical knowledge, attending as many meetings as possible and growing my client base so I am in a good position to take the next step in my career."
Old Mill head of wealth management Paula Hodge said: "When we announced the restructure, we talked about how it would enable quicker career progression for staff, so we are delighted to now be able to put this into practice, demonstrating how much we value Suzy, Lewis and Becca, and showcasing the fantastic career opportunities we have at Old Mill."