A Bath marketing agency specialising in consumer brand samples is to relocate to Bristol after being acquired by mail and logistics group Whistl.
Relish was formerly part of Kin + Carta, the international marketing and design group that also includes Bath-based multi-services agency Edit.
It was launched in 2011 and works with brands ranging from ASOS, Missguided and PrettyLittleThing to Estee Lauder, HelloFresh and Craft Gin Club.
It specialises in cross-selling services involving placing non-competitive samples with
'synergistic partners',
such as supplying beauty samples to e-commerce packages from fashion retailers.
Relish's 20-plus staff, based at Kin + Carta's showpiece Bath office in Manvers Street, are to relocate to Whistl's recently opened Bristol depot.
Whistl said the acquisition – financial details of which have not been disclosed – would enable it to expand the range of channels available to its customers when planning their in-home sampling campaigns.
The firm will become a standalone business within Whistl's Doordrop Media division, keeping its branding and leadership team headed by managing directors Natalie Betts and Jonny Hall.
Whistl chief executive Nick Wells said: "Product sampling plays an important role within the marketing mix and with our market-leading expertise in targeting and campaign planning, particularly for online retailers and FMCG (fast-moving consumer goods) brands, the addition of Relish will enable us to broaden our portfolio of channels available to advertisers.
"The acquisition highlights our unique expertise and ability to help brands across the whole e-commerce journey, from targeting customers to fulfilling orders through to delivery management to the consumers door.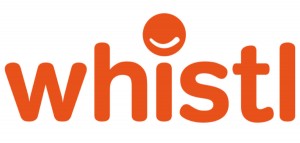 "We are looking forward to the Relish team joining us and they will be located with our team based at our new Bristol office."
Kin + Carta was created in 2018 when long-standing printing services and marketing group St Ives rebranded following its exit from the print sector.
At the same time it created Bath-based marketing communications agency Edit through the merger of three West of England-based businesses – Response One, Amaze One and Occam. Relish, which had been part of Edit, was spun off as a standalone agency within
Kin + Carta.
Kin + Carta recently signalled plans to also sell Edit as part of its strategy to focus purely on providing digital transformation services.
Kin + Carta chief executive J Schwan added: "Whistl Doordrop Media is the perfect partner for the Relish team and we are sure they will continue to grow and develop under new ownership as part of the Whistl Group.
"I'd like to thank Jonny and Natalie for their leadership and the entire Relish team for their contribution to Kin and Carta."
Whistl, formerly TNT Post UK, has also relocated its business mail, parcel collection and sortation operations for the South West to its new 78,000 sq ft depot at Patchway.