Bath's hospitality and catering businesses are being given a new weapon in the fight against food waste while also helping them become more sustainable.
Visit West, the destination management organisation that covers the city through its Visit Bath brand, has teamed up with with Too Good To Go to launch the service.
The Too Good To Go app was launched in 2016 to combat waste within the food industry by listing unsold items at local businesses, letting customers buy and collect it at a discounted price so it gets eaten instead of wasted.
Customers do not know exactly what's in their order until it is picked up – but Too Good To Go guarantees it to be worth at least three times what they pay.
More than 16,000 businesses across the UK have already signed up to the app. It is also being used in 16 other countries and, in total, has saved 100m meals.
The new partnership means that any hospitality and food business that is a member of Visit West can sign up to use the app for free.
Visit West director of tourism Kathryn Davis, pictured, said surplus fresh food went to waste every day from Bath's cafes, restaurants, hotels, shops and manufacturers just because it had not been sold.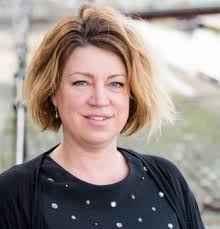 "Reducing food waste is critical for businesses and the planet, so it is important for us to support initiatives such as this," she said.
"Too Good To Go helps businesses to reduce food waste, recover costs and find new customers, supporting sustainability across retail and hospitality."
Too Good To Go UK managing director Paschalis Loucaides said by partnering with Visit West even more hospitality and food businesses in the local area could now join the fight to cut food waste.
"If we're to reduce our greenhouse gas emissions and fight climate change, reducing food waste is the number one action we can take," he said.
"I can't wait to see the impact we can make together through this fantastic collaboration."
The University of Bristol began using Too Good To Go in September 2019 as a way of reducing its food waste in line with its commitment to sustainability.
Catering cluster manager Matthew Phillips said: "We currently offer mystery bags from four locations utilising food items that would otherwise be thrown away such as sandwiches, salads, pastries as well as tinned or packaged food.
"The biggest advantage for us has been to not only reduce our food wastage, but also offer another platform to reach our students as well as the public to encourage our sustainability message."