Trowbridge-based charity People against Poverty (PaP) has appointed Jessica Docherty as its youth ambassador to launch a youth community that engages with under-25s from schools, colleges and other organisations across the South West.
Jessica, pictured, currently a final year student of French with International Studies at Warwick University, worked with PaP for five weeks last summer and recognised the potential to grow youth engagement.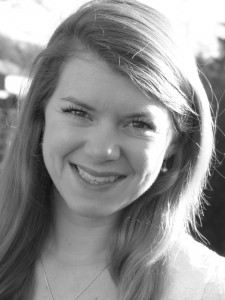 Together with chair Bill Huxley, she has developed a model to build a youth community that will support the charity while providing valuable experience and insights for those involved into working with the third sector.
PaP is an independent charity and global community whose shared intention is to alleviate poverty and suffering around the world.
Jessica said: "People against Poverty is a tiny charity that does amazing work. Having seen the heart, vision and passion for making a real difference in the communities where PaP works, I couldn't simply walk away. The youth project has tremendous potential to make real impact – and I want to remain a part of it!"
Mr Huxley added: "We're delighted to have Jess on board as our youth ambassador. Engaging youth is a logical next step and initiates a pipeline of supporters for the future. In addition to the project Jess is working on, we're also looking at offering an apprenticeship. This year is shaping up to be a very exciting next chapter for People against Poverty."