Regional law firm Thrings has expanded its geographic reach following its merger with a leading legal specialist in agriculture and private client law.
The tie-up with Okells FrancisLaw, which has offices in Ross-On-Wye and Lydney, strengthens Thrings' reputation as a national leader in these specialisms, with Thrings' managing partner Simon Holdsworth describing it as "a perfect fit strategically and geographically".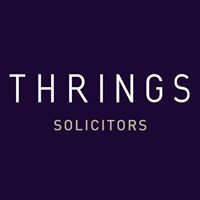 The move extends Thrings's office network, which includes bases in Bath, Bristol, Swindon, London and Romsey, into the Welsh borders and Wye Valley area.
Okells FrancisLaw was formed from the 2013 merger of Okells, which was established in 1904, and 50-plus year old FrancisLaw
As well as agriculture and private client services it offers a range of practice areas including employment law and conveyancing.
Thrings, which has 42 partners and more than 250 staff, can trace its history back around 300 years.
It grew rapidly in the early 2000s through a string of mergers and acquisitions, including the Bristol office of national firm Laytons in 2005 and London-based private client-focused practice Lee & Pembertons in 2007, after which it was Thring Townsend Lee & Pembertons before rebranding as Thrings shortly afterwards.

The firm, which has sector specialism in agriculture, banking and finance, development of land, business growth and private client, is recognised as a top-tier law firm by the UK's top two independent legal directories Chambers and Partners and Legal 500.
Thrings managing partner Simon Holdsworth, pictured, said the merger with Okells FrancisLaw joined two practices with similar specialisms and a "shared commitment to providing outstanding client service built upon sector expertise, a commitment to outstanding service, and strong relationships".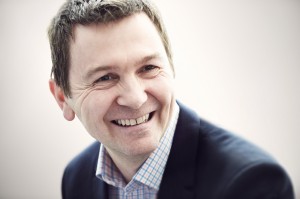 He added: "As Thrings continues to grow its national presence, we are excited to see the benefits this will bring farmers, landowners, rural businesses and private individuals in the Wye Valley and Welsh borders, who will continue to be served by the specialists at Okells FrancisLaw with the added benefit of access to the full range of services we are proud to provide."
Okells FrancisLaw senior partner Andrew Morris his firm had a long history and heritage in the Wye Valley and a tradition of serving agriculture and rural economy businesses, the owners of those business and the people and communities living and working in the region.
"This merger enables our team to continue to nurture and grow the strong relationships we enjoy with our clients and referrers while strengthening the depth of our offering to the region, giving us greater resilience and creating opportunities for growth," he added.
"We look forward to continuing to offer our clients the service and local knowledge they value, complemented by the range of specialisms and expertise offered by the wider Thrings firm."