Bath commercial solicitors' chambers Rubric has taken on commercial lawyer Candace Kendall.
Candace, pictured, brings heavyweight commercial expertise and substantial experience to the fast-growing firm having advised a wide range of commercial clients.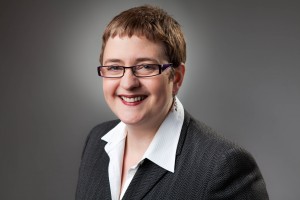 She worked at City firms DJ Freeman and DLA before spending 14 years in senior in-house counsel roles at international financial services and telecoms companies such as AXA and Motorola.
Rubric, founded by experienced West lawyer James Howell, offers City quality advice to SMEs and growing businesses via a streamlined business model based on technology and outsourced functions. It also shuns the traditional law firm hierarchy in favour of a team of senior lawyers who can work flexibly.
Candace said: "Rubric's innovative approach to delivering legal services is aligned with my own thoughts on how lawyers should work with their clients. I'm delighted to have this opportunity to bring my in-house experience into a modern law firm which is doing quality work for growing businesses."
James said that Rubric operates like a barristers' chambers with a group of senior, multi-specialist lawyers pooling their resources, as opposed to the traditional 'pyramid' structured law firm.
"By removing many of the overheads which make traditional law firms expensive and using technology and outsourced functions instead, we are able to offer lower and more flexible fee structures which are vital at a time when many businesses are looking carefully at their costs," he said. "The fact we can do this without any decrease in the quality of our legal service makes us excellent value for money.
"Candace has a superb track record both with City firms and in-house with large corporate organisations, so we are delighted that she has joined our growing team and can utilise her skills for the benefit of our clients in Bath and beyond."