Lightweight car and motorbike wheel manufacturer Dymag is to accelerate the global mass production of its technology after securing investment from a South Korean firm.
The funding from advanced materials manufacturer Hankuk Carbon builds on an existing strategic partnership between the two firms.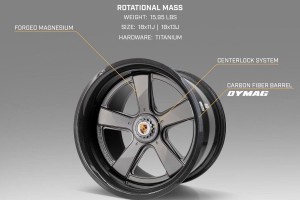 That deal, signed a year ago, aims to mass manufacture Chippenham-based Dymag's state-of-the-art carbon composite wheels for the automotive industry, which offering weight savings of more than 50% over a traditional cast alloy wheel but with far greater strength and durability.
The investment from Hankuk Carbon – financial details of which have not been disclosed – will be used to further the global mass-production of Dymag's technology, which has particular benefits for electric vehicles (EVs).
It follows previous funding from the government's Advanced Manufacturing Supply Chain Initiative (AMSCI), alongside several multi-million pound rounds from London-based Puma Investments.
Dymag CEO Tom de Lange said: "Lightweight carbon hybrid wheels bring a vast array of benefits for vehicles – particularly EVs – with no development costs.
"We are now entering the next exciting phase in our journey, bringing our game-changing lightweight wheel technology to a wider audience of global automotive customers."
Hankuk Carbon Group chairman Moonsoo Cho added: "The core objective of our strategic partnership with Dymag has always been to accelerate the growth in the global market potential for high performance carbon hybrid wheels.
"Building on our existing relationship, we have now become a strategic investor in Dymag, and with this investment we will be further leveraging Hankuk's expertise in composite materials and industrialisation to automotive customers around the world."
Dymag was launched in 1974 to develop die-cast magnesium wheels for Formula 1, IndyCar, Rally/RAID, Moto GP, Superbikes and Isle of Man TT vehicles.
It later made forged magnesium wheels, forged aluminium wheels and developed lightweight carbon composite motorcycle and auto wheels.
The company was re-launched in 2011 following a buyout by chairman Chris Shelley and a number of employees.