Regional law firm Mogers Drewett has formed a ground-breaking partnership with Bath Fertility Centre offering expert legal advice to families using the centre in specialist areas such as surrogacy, adoption, co-parenting and fertility law.
The service is being run by Anne-Marie Hamer, pictured, who joined Mogers Drewett in January last year as a family solicitor specialising in surrogacy and fertility law.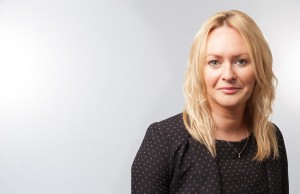 Her experience perfectly suits the requirements of Bath Fertility Centre, which has developed a reputation as one of the UK's most successful IVF treatment centres.
While the legal service has a particular focus on surrogacy, Anne-Marie will also offer advice and guidance on a range of issues, such as applying for a parental order, help with immigration and nationality following an international birth, putting extra measures in place to secure a family's legal status, and generally providing solutions when things go wrong.
She said: "As more people become aware of the variety of options, they can often find themselves overwhelmed by the challenge of deciding on which option best suits them, and indeed the legal complications that can hinder their progress.
"Working closely with the team at Bath Fertility Centre we will ensure the process is clear and understandable. The ultimate goal is to create happy and solid families, and this partnership has been developed to smooth that process."
Bath Fertility Centre senior medical director Nick Sharp added: "We are delighted to be working in partnership with Mogers Drewett and Anne-Marie. She has specific experience in this area and will complement the service we offer to families.
"Our focus is to support people at every step of the treatment journey, giving them the best possible chance of success. Sound legal advice and support is crucial, so this partnership will certainly benefit anyone using our service."
Anne-Marie is available to meet clients at Bath Fertility Centre in Peasedown St John or at Mogers Drewett's offices in Bath, Wells or Sherborne.