Small businesses in Bath and across the West of England are being offered help to improve their digital presence to enable them to grow.
The Tech for Growth programme will match businesses with a consultant and support them with up to four days of hands-on assistance to develop and adopt technology.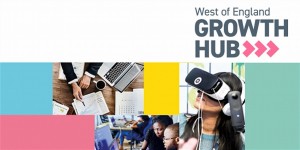 The support is fully funded and bespoke to each company's requirements.
The scheme, funded by the West of England Combined Authority (WECA), is being delivered in partnership with TechSPARK, the not-for-profit network dedicated to connecting, educating and strengthening the digi-tech cluster in the region.
The new programme follows on from a successful pilot earlier this year which supported 84 businesses.
Applications for the new Tech for Growth programme, which will support up to 200 businesses, are now open.
The programme, which runs until June 2023, can help businesses:
Create a new website or improve your existing one with strategies for Search Engine Optimisation

Develop a digital marketing strategy including using pay per click and Google adwords

Increase social media engagement and followers and create clear sales paths

Install and/or update eCommerce platforms

Build effective marketing campaigns and automate sales strategies

Research and adopt new systems including Customer Relationship Management systems, financial and project management.
TechSPARK director Abby Frear said: "The past 18 months have shown that being able to use tech is absolutely essential for businesses wanting to grow.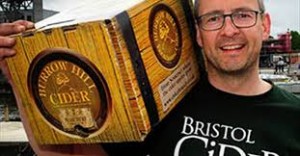 "We're delighted that we can connect some of Bristol & Bath's leading tech talent with local businesses to help them utilise digital to enable their ambitions. It's a great opportunity and a win-win for the area."
Metro Mayor Dan Norris, who leads WECA, added: "People involved in raising the profile of small and growing businesses know how important it is to be seen online.
"They also know that the tools and techniques involved in online marketing keep changing fast. Keeping up to speed can be hard.
"That's exactly why this great new scheme can give them an important boost to keep them on the front foot."
One business to benefit from the pilot was online drinks retailer Bristol Cider Shop. Owner Pete Snowman, pictured, said the programme was very well delivered from the initial requirements planning session with TechSPARK through to the delivery of the brand and social media work by Bristol digital marketing agency Arima & Co.
"It has been very helpful in informing our digital strategy and has given us the confidence to strengthen our online offer and develop a new website to drive online sales, so we don't have to rely on physical sales channels," he said.
Eligible businesses must be based in the areas covered by Bath & North East Somerset, Bristol and South Gloucestershire councils, have been trading for at least a year and have aspirations to grow their turnover or number of employees.
For more information, visit the West of England Growth Hub via https://bit.ly/305vLk9