Teams from the Bath headquarters of law firm RWK Goodman and regional accountants Bishop Fleming have advised on the sale of Wiltshire-based renewable energy supplier Powerful Allies to a national energy and sustainability services provider.
Powerful Allies, based near Devizes, was founded 10 years ago by James Robson, who wanted to "make things better" and be a trusted partner for clients needing energy supply support.
It now provides energy cost and carbon emission reduction strategies, energy consumption monitoring and reporting, and LED and Solar PV services to a customer base that includes more than 130 leading independent schools and 170 single and multi-site academies across the UK.
The RWK Goodman and Bishop Fleming teams acted for its shareholders in the deal with Zenergi, which is headquartered in Southampton with six offices across the UK, including one in Bradford on Avon.
Founded in 2003, Zenergi supports organisations across the UK with their energy renewals, legislation and carbon reporting, identifying ways they can reduce their energy use, and leading energy efficiency and renewable projects.
The Powerful Allies acquisition is its second following an investment by private equity firm ECI Partners in February.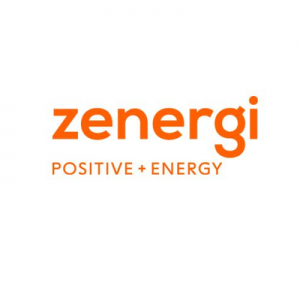 Powerful Allies will continue to trade under its own brand as part of the Zenergi group for the immediate future.
The RWK Goodman was led by corporate partner James Worrall and included Janetta White, Yasmine Qasim (corporate), Tim Gofton (employment) and Layla Hardin (real estate).
Paul Morris and Mark Richdon from Bishop Fleming's Bath and Bristol offices provided tax advice to the shareholders, while Paul Kelly and Paul Slight from London-based Fusion Corporate Partners provided corporate finance advice.
Zenergi was advised by Addleshaw Goddard (legal) and RSM (tax).
James Worrall, pictured below, said: "It's been a pleasure working with James and the team at Powerful Allies over the past few years and we are delighted to have been able to advise on the transaction, which sees Powerful Allies join the Zenergi group, where it will no doubt continue to go from strength to strength."
Zenergi chief executive Graham Cooke added: "As we all move to a greener future, Powerful Allies is a natural fit for the Zenergi offering – the firm's ethos, focus on renewables and clear strength in customer service match our core values as an organisation.
"We are all looking forward to welcoming James and the team and seeing what we can achieve together."
Powerful Allies founder James Robson said he launched Powerful Allies to give customers more transparency, clarity and honesty around their energy contracts.
"I am delighted that as part of Zenergi we will be able to reach more customers and support the movement towards a greener future," he added.
"I look forward to working with Graham and the Zenergi team to deliver on that ambition."
RWK Goodman was formed earlier this year from the merger of Bath-headquartered Royds Withy King and London practice Goodman Derrick. The firm has revenues of more than £50m and 350-plus specialist lawyers across its business, personal and injury practices – roughly a third of them based in London – and a total staffing of more than 600 people.
As well as its two offices in Bath – Northumberland Buildings in Queen Square and Midland Bridge House on Midland Bridge – it also has offices in Bristol, Swindon, Oxford and London.
Bishop Fleming employs 430 people across its network of seven offices stretching from Truro to Worcester.