Bath's top lawyers and the firms they work for have again been showcased in the two annual independent legal sector guides.
Published over the past month, Chambers and Partners and the Legal 500 both shine a light on the expertise and experience in the city, in many cases ranking them as among the best in the region.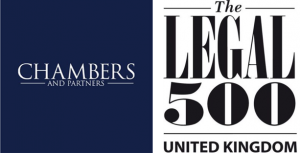 Both publications are widely respected. Chambers employs more than 200 researchers to provide unique insights into complex areas of law and the service a firm provides. Tens of thousands of interviews are conducted in-house and with third-party experts as well as with clients who have used the firm.
Aimed at buyers of legal services, the Legal 500 is also researched by an independent and expert team and, with 4m-plus user visits to its website each year, it has become a powerful reference tool for the industry.
Bath's major law firms - Stone King, Thrings, Mogers Drewett and RWK Goodman – occupy top-tier places in many of the specialisms that make up both guides, while firms operating in market towns close to Bath such as Goughs Solicitors are also recognised.
Stone King has retained the highest rankings in Chambers' 2024 edition in the areas of charity, education, family & matrimonial and criminal law.
In addition, the firm, which also has offices in Bristol, Birmingham, Cambridge, Leeds, London and Manchester, is highly rated in the areas of higher & further education, transport, corporate mergers and acquisitions and employment, including for the third sector, as well as real estate.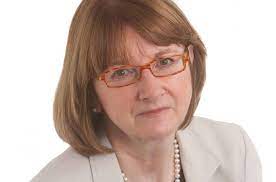 There are also coveted Chambers rankings for lawyers across Stone King's specialist sectors of business & social enterprise, charity, education, faith and private client.
Ann Phillips, pictured, a consultant in the charity sector, is named as a senior statesperson, while Roger Inman, head of education, is awarded the eminent practitioner title.
There are top rankings for Caroline Fell, Matthew Graham, Rosamund McCarthy Etherington and Tracey Smith. Katharine Robinson is named an 'associate to watch' and 'spotlight' status is awarded to both Rebecca Eels and Caroline Fell for their well-regarded work in the area of alternative dispute resolution (mediation).
Stone King is also named a top-tier firm in six practice by the Legal 500, and is recommended in a further 11 practice areas across its sectors of charity, education, faith, business & social enterprise and private client, as well as a total of 39 mentions for Stone King's lawyers for standout contribution to their practice.
The firm has four lawyers in the coveted Legal 500 Hall of Fame – Graham Burns, consultant Ann Phillips, and partners Julian Blake and Rosamund McCarthy Etherington.
There is also 'leading individual status' for Laura Berman, Ciara Campfield, Julie Moktadir, Tom Murdoch, Helen Tucker and Tim Rutherford.
Thrings' outstanding work in agriculture and family law are among the many areas recognised as it retained its prominent presence in Chambers.
In total, 11 practice areas from across the firm, which also has offices in London, Lydney, Romsey, Ross-on-Wye and Swindon, were recognised while individual lawyers earned 19 places in the rankings.
Thrings' Bath-based agriculture team was recognised for its 'broad spread of speciality', with three of specialists ranked individually in Band 1.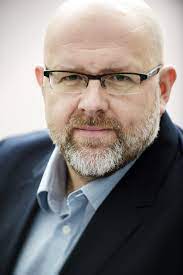 Cited as "one of the big players in agricultural litigation", agriculture litigation team head Russell Reeves is also described as "extremely conscientious, meticulous" and "extremely calm in pressured situations", while Bath-based Neil Barbour is praised for his "unique ability to deal with all transactions puts him" and that he is "above the grade from so many other lawyers".
Also ranked from the Thrings agriculture team are head of agriculture Duncan Sigournay and Robert James, who is referred to as "one of the most savvy proprietary estoppel lawyers around".
In the corporate and commercial teams, John Davies, pictured, maintains his Band 1 ranking, with testimonials highlighting clients firmly believe he "understands" their business. Also included are the "excellent" Simon Hore and the "fantastic" Elaine Meyrick, who is described as both "hands on" and "assertive with good economic understanding".
In intellectual property, Megan Jefferies is praised for being "superb in providing commercially appropriate advice" while head of employment Kerrie Hunt receives recognition for her ability to "provide pragmatic and sound counsel".
Head of restructuring and insolvency Mark Cullingford retains his place in the rankings this year, described as "highly sensible and good to work with" with recognition that he "gets the job done". In litigation, Alastair Govier is recognised as being a "very safe pair of hands" and in real estate Rob Barnes is listed as "up and coming".
Goughs Solicitors' family department is once been ranked in Band 1 in Chambers while its real estate department appears in Band 4.
In addition three individuals – Thomas Boyce, Ross Phillips and Andrew Given – are also named in the directory, positioning Goughs as a 'leading firm'.
Clients applauded the Band 1 family team at the firm, which has seven offices across Wiltshire, including in Chippenham, Trowbridge, Melksham and Corsham, with the directory confirming that "Goughs' client service is first class. Their clients are well looked after, supported and given that next level of customer service".
Partner & head of family Thomas Boyce is praised for his "technical ability" and specialism in "complex and high-value matters", while family law partner Ross Phillips is said to have "real strength is in the forming of client relationships" and an "excellent manner".
It is further noted that "he is good at identifying the issues and doesn't waste time with unnecessary points".
Partner & head of real estate, Andrew Given is recognised as "an excellent lawyer" and "a pleasure to work with".
Some 38 lawyers at RWK Goodman are individually recognised by Chambers and 11 partners feature in the Legal 500's elite 'leading lawyers' list.
In The Legal 500, RWK Goodman received six top tier rankings, with four of these in clinical negligence and personal injury, one in family (South West) and one in contentious trusts and probate (South West).
The firm achieved 23 rankings overall – with improved rankings in private client: personal tax, trusts and probate, South West.
The 11 'Leading lawyers' identified by The Legal 500 are Paul Rumley, Simon Elliman, Richard Coleman, James Worrall, Tom Gilman, Amanda Noyce, Stuart Brazington, Louise Hart, Ian Carrier, Richard Brooks and Andrew Chalk.